Up your survey game in 2018
Happy New Year! As surveyors, this is a great time to review our work flow and methodologies and look for ways to improve so come spring we can hit the ground running, becoming even more profitable. Most every firm I speak with, no matter how good they think their "system" is, will say that they believe there is still room for improvement.
Yes, it's that time of year when we clean out our email inboxes, reorganize the file drawer, purchase new supplies, and in certain areas of the country, wait for the snow to end. As a matter of fact, sometimes I think the only ones who make money this time of year are the office supply companies.
But, it is also the time of year to start thinking about and gearing up for next spring. Surveying can be somewhat of a systematic process. The trick is to use that systematic approach to your advantage and not let it become something that locks you down to only one way of getting a job done or something that creates boredom and stifles professional growth.
Carlson, the company, prides itself in responding to their customers' needs. New features are very often the result of user input either directly to Carlson–feedback from workshops or comments made to sales personnel. The sentiment that support at Carlson is as good as it gets is echoed by practically every user I talk to. With the sales staff having an incredibly in-depth knowledge of the software and hardware that Carlson offers, the company is one of the best resources to help you become as efficient as possible.
Expect 2018 to be no different in Carlson's efforts to help you get up and running and become more profitable. Here are a few things to be looking for this year:
More Training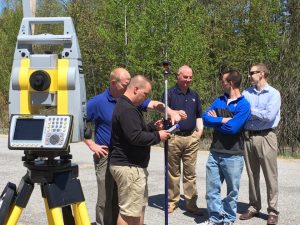 A company's most valuable asset is their employees. Getting those employees up to speed on their software is paramount not only to the profitability of the company but to the professional development of the individuals. This year we will focus even more on getting users the training they need. I have been and will continue to work on more focused training videos that target specific programs or functions within the software. The intent is to offer quick learning tools that, along with our help documentation, tutorials and knowledge base forum, will get users  the answers they need much faster. Web-based training is a good solution for a lot of users. We can offer training for as short a term as an hour to help you tackle whatever issue might have you stuck. There are training books available on our website in the certified training material tab on the support page. These books have been written by close affiliates of Carlson and are great tools, especially for those new to Carlson. I will also be writing a great deal of material that will be available on our website that is more narrowly focused and catered to beginning and advanced users. (My Easy Start Guide for Field to Finish is available for download here).
One on-one-training is often the most efficient method of getting yourself or your employees up to speed. Either through our certified training partners or directly through Carlson, a knowledgeable trainer will come directly to your office and teach you the software. I always suggest that my clients who hire me in this manner to use one of their own projects for training material. That way, not only is the data more familiar and applicable, but the training cost is at least partly offset by getting some of the project completed.
More Exposure to Software
Carlson continues to improve and upgrade its software across the board. But also expect to see me expose you to new software or existing software that is underutilized. Many users breeze on by parts of their existing software like GIS, LotNET, or SurvNET because they either "don't do much of that kind of work" or simply don't really know what it does. In my monthly blogs, I usually write about some tips and tricks for taking advantage of different parts of a particular program. I will continue with that approach but will also spend some time exposing you to some of these other programs. Point Cloud is one such example. With the popularity and relatively low cost of producing a survey by drone, perhaps it may be time to consider adding the Point Cloud module to your survey tool box.
More Focus on the Hardware/Software Relationship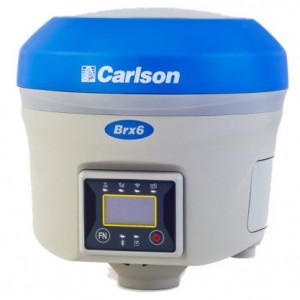 I assumed that most surveyors at least use a data collector at this point. However, recently at a workshop, one surveyor informed me that, in fact, they were not. The reluctance to purchase new equipment and figure out how to add it to your current work flow is very understandable. Everything has a learning curve, but Carlson works hard to keep their products well integrated to shorten that curve as much as possible. If you are feeling your equipment is antiquated, but also feeling very apprehensive about upgrading your hardware or software, please let us help. As an example, a small engineering/survey company I have known for quite some time recently purchased a Carlson BRX-6, Carlson's all-new multi-GNSS, multi-frequency smart antenna. They had been thinking about jumping into the GPS world for many years, but thought that since they mostly do small local projects and are not usually required to submit plans referenced to any State Plane coordinate system, that it would not be necessary and considered this purchase a luxury. Within the first week of using it and recognizing its many applications and potential, and also discovering how much public georeferenced data is available for their immediate use, they are not only ecstatic with their new capabilities but disappointed it took them so long.
More Communication
I already mentioned that Carlson listens to its users. Listening is not only my main focus but very much a big part of my job here at Carlson. If you need help understanding some part of a Carlson Survey product, send me or the Carlson support team an email. If at all possible, one of us will create some instructional material, either written or a video, and add that material to our library. This will be a great way to expand our learning material for all users. New feature requests, problems or just general feedback is also welcome. If you want to talk about integrating new hardware or software into your company's workflow, let's talk. We grow from listening to our users, which, in turn, helps us build a better product for those same users.
So Happy New Year to you all. I look forward to 2018 and hope to get to meet many of you at upcoming conferences, workshops, or training events.
And, FYI, for those looking for training, San Diego is warm… check out our upcoming Go West User Conference to be held April 9-11 in San Diego.
Doug
Let's Grow Together.
Douglas L. Aaberg, PLS
Survey Product Manager
P)617-393-2300×419
daaberg@carlsonsw.com