SurvNET 2020
I would imagine that everyone knows that year after year, Carlson dedicates time and staff to upgrading its software. The 2020 version that just released a few weeks ago contains about 250 new features and/or upgrades to Carlson's software products. Most of these new features come from direct input from users. Each new feature is specifically designed to help users get their jobs done easier and with more efficiency. This year, SurvNET, which is probably one of the more underutilized programs, got a major overhaul.
SurvNET is Carlson's least square adjustment program. It has the ability to process a network of survey data using multiple field measurement raw data as well as GPS vectors, differential levels, and external control files. This allows users to collect field data in whatever way best suits the needs of their projects and combine it all into a single adjusted network. The problem with any least-squares adjustment has always been the ability to understand and review the data to ensure that proper results have been acquired.
The new release of SurvNET is designed not only to make it easier to use but to understand. It now has a complete interactive graphic user interface that I personally think makes the process more user-friendly and, frankly, more fun.
Project management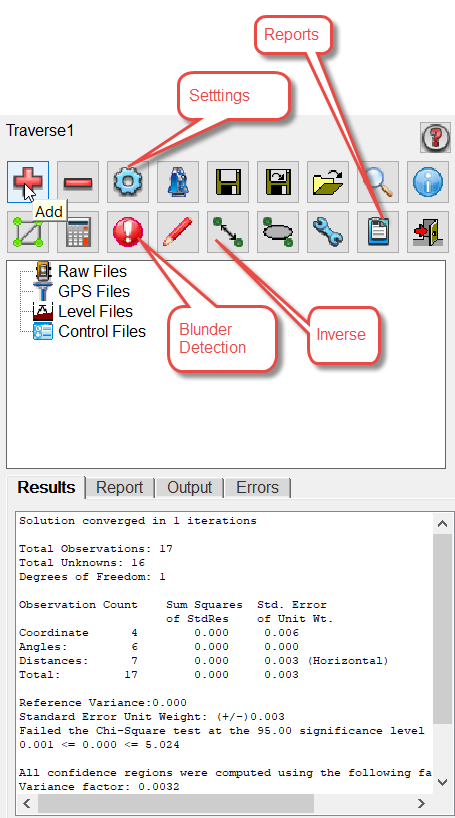 The new project dialog box may look familiar to many Carlson users. Similar to Road Network and Lot NET, this new dialog box contains all of the ability to set up a project, add data files, perform data analysis, adjust the network, and create reports. There is an abbreviated display box at the bottom of the screen that allows you to see instant results and a report creator to see and print more in-depth data analysis.
Each icon within the program performs a unique function and, once data files are added to a project, the right-click mouse function now presents editing options.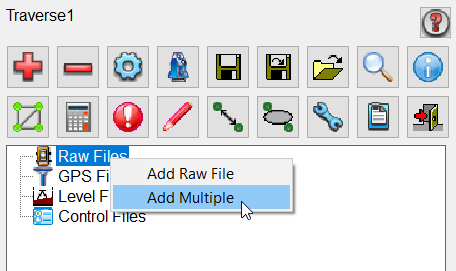 Raw File Editor
When editing a raw data file, 2020 now uses the conventional Carlson Raw Data Editor that users are accustomed to.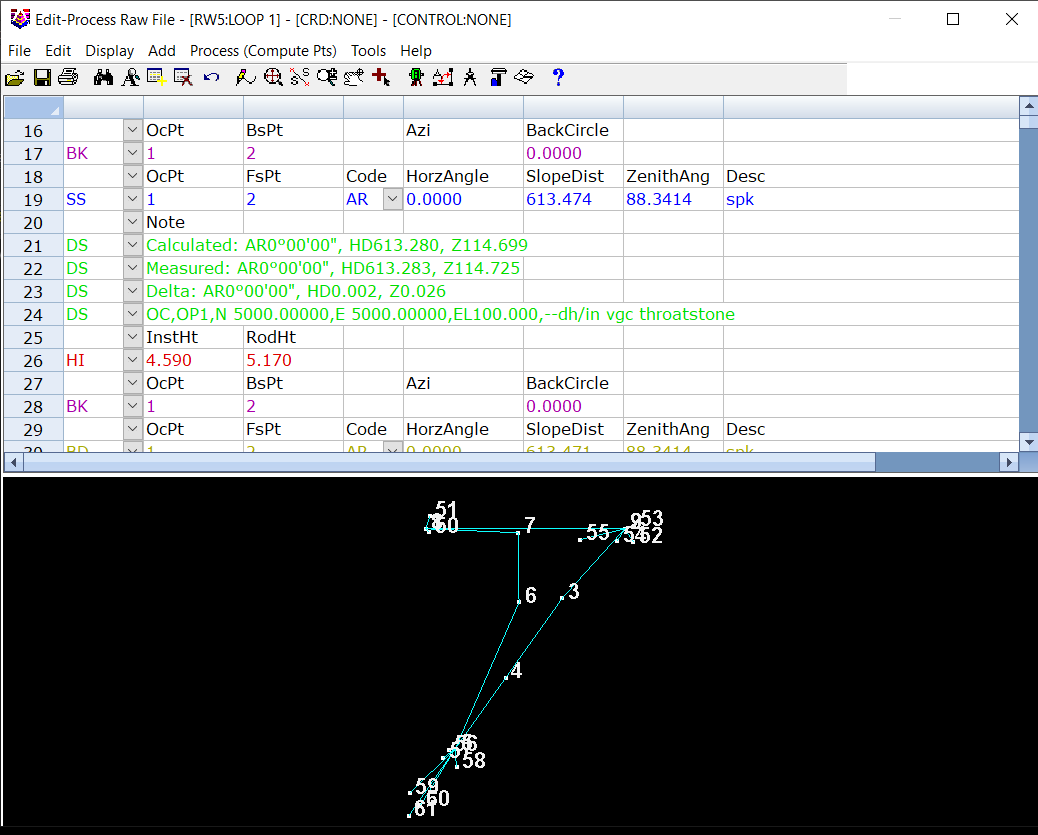 Users now have the ability to perform all of the typical data editing such as: search and replace, measurement adjustment, import various file formats, and even check the results of a compass rule closure prior to performing a final least-squares adjustment.
Interactive Graphics
By far the greatest improvement to this program is that it now produces real interactive graphics.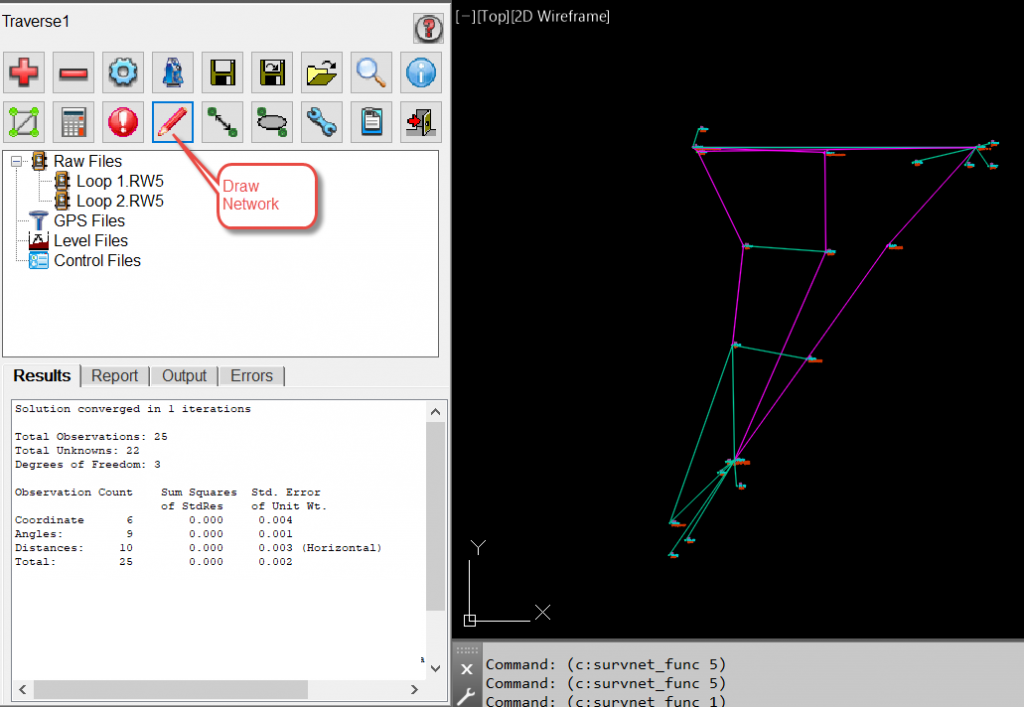 Once you've processed the network and selected Draw Network, the traverse, sideshots, and vector lines and points (depending on individual preferences) are placed in an open drawing file.
The great benefit is that now in 2020 you have the ability to perform editing functions by simply Double Clicking on any graphic entity in the drawing file.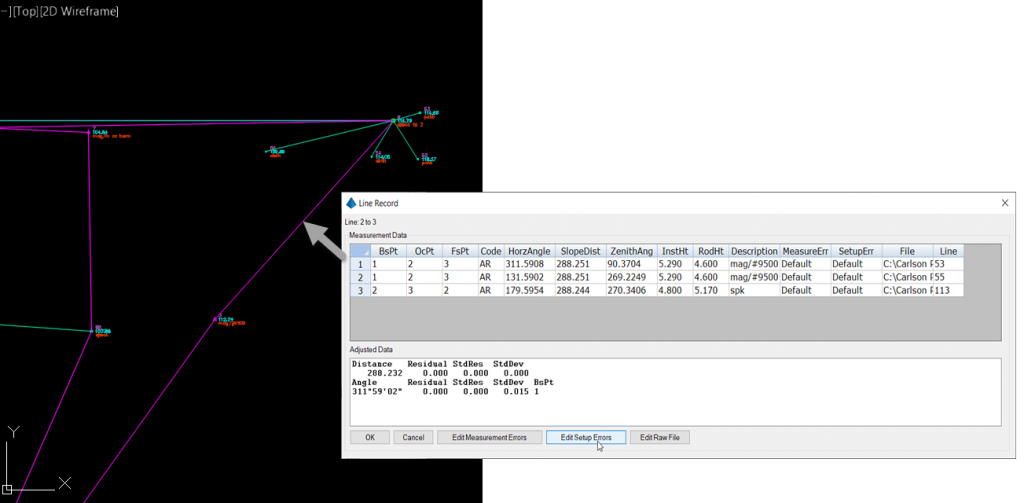 The advantage to a least squares adjustment over a conventional compass rule is the ability to individually weight measurements and control points. The ability to just simply select the measurement or control point from the screen and change the standard error creates a much more intuitive interaction with the program.
For example: a side shot was taken to a previously located traverse point with a high rod and the surveyor knows that that particular measurement was less precise than the rest. The surveyor can just double click on that particular measurement line and add a specific measurement standard error:

In the above case, the distance standard is changed to 0.10 feet with a pointing error of 10 seconds. This better reflects the actual measurement to the point.
Blunder Detection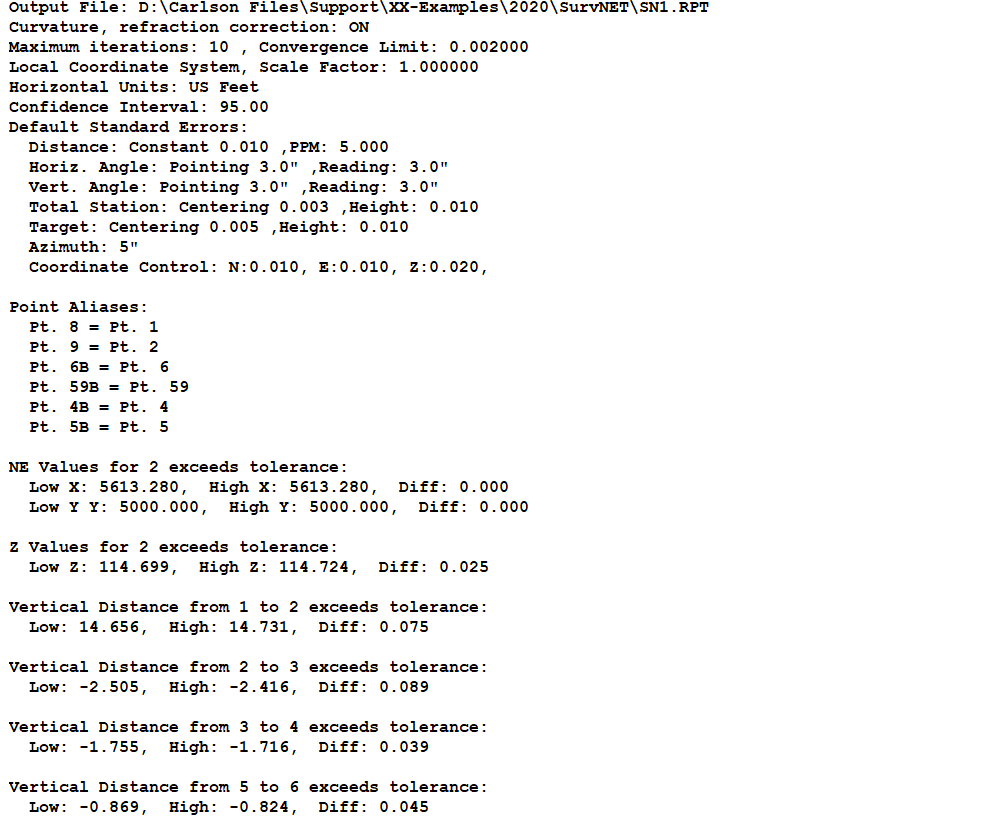 SurvNET has always had a blunder detection feature to the program but now you can view a quick Error Report and instantly see the error ellipses change in real time when edits are made.
Reporting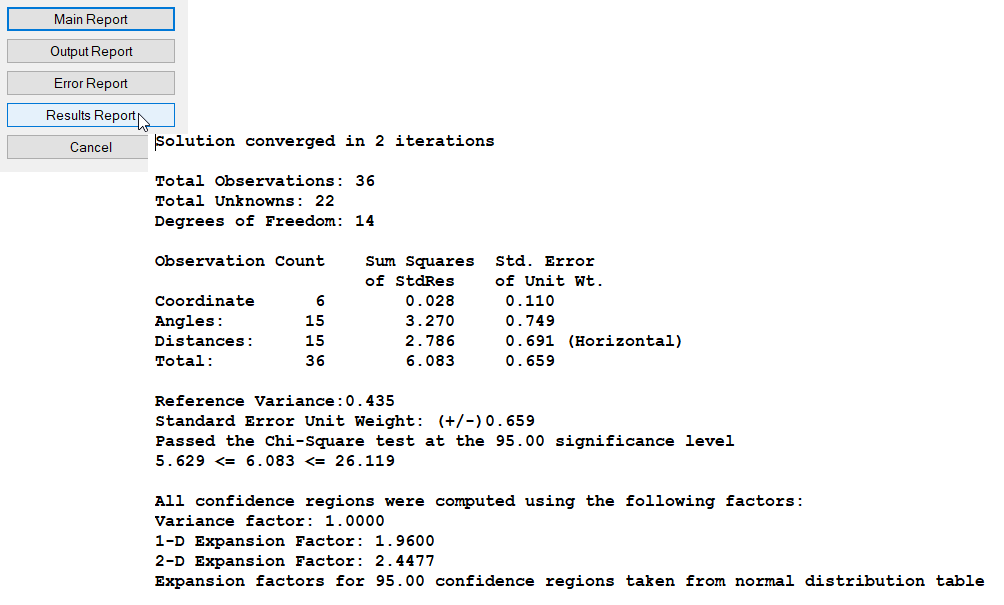 When reporting results of an adjusted network, you can now quickly see critical results without scrolling through the entire report. Users will see the typical Carlson report options while in the report viewer.

Most surveyors agree that a least squares adjustment is a superior analysis of their survey data over that of conventional methods. The hesitation has been using the program and the confusion around the results themselves. I have often felt that I needed a math degree or had to be highly educated in statistics before I could dare use a least squares adjustment. However, with a little practice and with this new interface, I am now a convert. SurvNET all the way!
Doug
Let's Grow Together.
Douglas L. Aaberg, PLS
Survey Product Manager
P)617-393-2300×419
daaberg@carlsonsw.com