CR2 and CR5 Robotic Total Stations Offered at End-of-Year Prices
Carlson End-of-Year Specials just got better with new special pricing on Carlson's CR2 or CR5 robotic total stations together with Carlson SurvCE and the Carlson MINI2 data collector.
This is the time for those looking to upgrade their survey equipment and get a tax break before the end of the year to consider the Carlson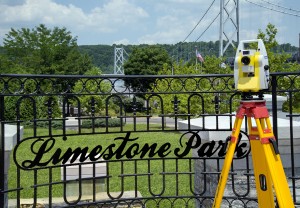 CR2 or CR5 total stations – these instruments are quick to set up and have easy-to-use functions that simplify the entire process even more.
The CR5 package is available for $19,995 (normally $24,243) and the CR2 package is being offered for $21,995 (normally $26,338), both offering a substantial savings of more than $4000. The advanced positioning technology of AIM360, TRACK360 and SCOUT360 incorporated into Carlson's super reliable CR2 and CR5 robotic total stations provides users with the most efficient way to survey.
These total station specials join Carlson's end-of-year offerings on popular software such as the Carlson Civil Suite 2015 for $2,995, Carlson Survey Embedded AutoCAD for $2,695, and Carlson Takeoff 8 OEM 2015 for $7,500.
Businesses that are looking to buy now may be eligible for a tax saving on equipment or software purchased by December 31, 2014. In addition, Carlson also offers financing opportunities.
For more information about or to purchase any of Carlson's End-of-Year Specials, contact your local sales representative or your local Carlson dealer, visit the Carlson Specials page or call 606-564-5028 or 800-989-5028.