Police: Clear Crash Scenes Faster This Holiday
Clear roads faster with Carlson CSI Mobile when holiday traffic combines with bad weather to produce more accidents
By Mike Flamm, Police Specialist, ACTAR #1331
It's the holiday season and the beginning of winter weather. Couple this with the millions more travelers on the roads and  the potential for accidents increases exponentially.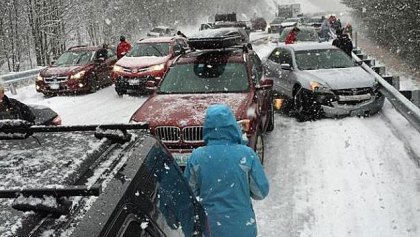 Police officers know that getting an accident scene cleared quickly, yet with all the details carefully recorded for future accident reconstruction, is essential on busy roadways during the holiday season or at any time. Carlson CSI Mobile crash reconstruction software is designed to do just that.
The Cincinnati Police Department's Traffic Unit worked closely with the programmers at Carlson Software to develop this one-of-a-kind software for all law enforcement personnel, not for surveyors.  All of the confusing terms and processes like traverse, resection and stake out have been simplified.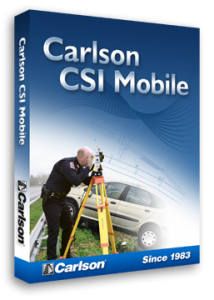 Here's why we think you'll want to use CSI Mobile (and like it, too):
It's simple to learn & simple to use – training can be completed onsite by qualified law enforcement personnel, normally in just one to two days (included in purchase);
Provides advanced mapping capabilities with easy-to-use terms;
Made to work with most hardware available, so may eliminate the need for new total station hardware (but Carlson also supplies the full package complete with handheld data collector and total station);
Provides an extensive integrated vehicle database

Allows those recreating an accident scene to draw undamaged cars with only two field shots, based on the actual dimensions of the car
Enables police to illustrate damaged cars based on field shots of the damaged area only
Gives users the ability to quickly download to a USB flash drive (no need to plug into a desktop computer for file transfer)
Allows users to open in a wide variety of third-party desktop drawing software (in addition to Carlson CSI Office)
We'd like to show you how Carlson CSI Mobile will work for your police department. Visit the Carlson website to learn more or sign up for an online demo direct from me, mflamm@carlsonsw.com. I look forward to hearing from you. Let's be careful out there.