Own It, Use It, Share It – Fully Compatible Carlson Civil & Hydrology 2017 Released
MAYSVILLE, Kentucky, U.S.A. (July 28, 2016)— Support for AutoCAD® 2017 and the upgraded IntelliCAD®8.2 join enhanced Civil and Hydrology features in the just released Carlson Civil 2017 and Carlson Hydrology 2017 modules.
"The new Cut/Fill Movement Analysis command allows users to compare two surfaces and determine the optimized cut and fill for the site," says David Carlson, Carlson Software V.P. of Development. "It also now provides reports by the distance moved, which allows users to analyze which equipment to use, such as dozers for shorter distances, shovel and trucks for longer distances."
For Carlson Hydrology, in addition to access to lookup rainfall amounts in NOAA Atlas 14, there are new watershed commands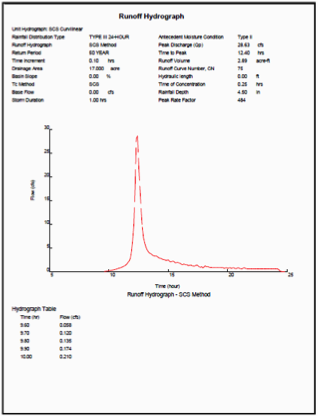 operated by grid files for watershed perimeters and runoff tracking, plus the option to draw out sewer lines just as a polyline before converting them in the sewer model. The Utility Network has also been expanded to allow more shapes and utility types – gas, water, communication, storm. "Improved reporting is a focus in Carlson Hydrology 2017 with support for multiple storm events per report and more formatted reports with PDF output," notes Carlson.
Both Carlson Civil and Hydrology are comprehensive, yet easy-to-master civil engineering software solutions. All Carlson 2017 office software run with AutoCAD® or comes with the built-in IntelliCAD engine. In addition to working with AutoCAD 2017, AutoCAD versions 2010 and up are also supported. The IntelliCAD 8.2 choice offers a CAD platform for no extra expense.
Another top enhancement in Carlson Civil is the ability to create a curb ramp out of 3D polylines – the program adjusts the polylines to fit in the ramp to your specifications. Other top features that are in all Carlson 2017 releases include the Carlson Community for sharing files with other Carlson users; the new "Supersonic" 3D Viewer for loading surfaces that provides excellent graphic presentations; an improved Report Formatter; and a new command for importing MSWord documents and dynamically link them to drawings.
Recently released, IntelliCAD 8.2 includes new support for working natively with .DGN drawing files, a new in-place MText editor, new support for maximizing and minimizing viewports, improved performance when working with complex blocks, automatic paper size setup for new layouts, and more.

Carlson Civil provides the most robust automation and ease-of-use of any civil design solution available today, and it does dynamic updating without a single custom object. Carlson software is provided as a perpetual license with no requirement to update every year—when you purchase Carlson Civil or Hydrology, it is yours. If choosing to update each year, contact your Certified Dealer, Carlson Sales Representative or use the new, convenient maintenance portal for customers. In addition, Carlson Software provides free technical support, which it has done since its founding in 1983.
Along with Carlson Civil and Hydrology for 2017, Carlson Software is also releasing the 2017 versions of Carlson Survey and Carlson GIS, which together with Civil and Hydrology make up the Carls on Civil Suite. Carlson Point Cloud, Carlson Mining, Carlson Natural Regrade, plus Carlson GeoTech, Carlson CADnet, Carlson Trench, and Carlson Construction (these latter four make up the Takeoff Suite), all featuring their own industry-specific improvements, have also been released.
Carlson 2017 is available now for upgrade or new purchase. For more information about other enhancements in this new release, visit the Carlson 2017 page on its website. Carlson has been meeting land design professionals' software needs since 1983.