New Cost Reporting Features in Release of Carlson Takeoff 2017
MAYSVILLE, Kentucky, U.S.A. (July 28, 2016) – Carlson Takeoff 2017 includes major enhancements for importing raster images into CAD and to easily create customized reports with graphics.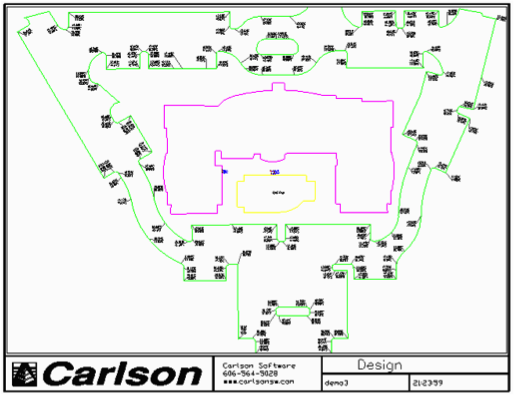 Improvements for 2017 have been made to the four modules in Carlson Takeoff — Carlson Construction, Carlson Trench, Carlson GeoTech and Carlson CADnet. As with all Carlson office software, Takeoff runs on two CAD platforms, which are AutoCAD® (sold separately) versions 2010 to 2017, and the newly released IntelliCAD® 8.2, which is built-in.
Top improvements in Takeoff 2017 are noted in Carlson CADnet with new raster to vector commands. The Trace Polyline command has the ability to follow linework in images and snapping along with an added method to create 90-degree corners. New raster to vector commands include: Trace Rectangle, Trace Circle, Remove Speckles and Replace Color. Users can also output 3D PDFs directly from 3D Viewer Windows and 3D Drive Simulation commands.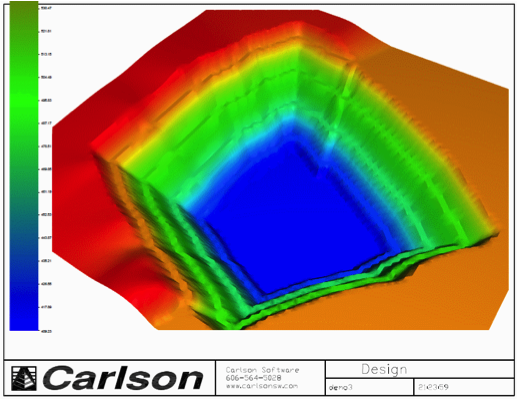 Carlson Construction and Carlson Trench 2017 have new and improved cost reporting features. These features like the Material Quantities command, Calculate Total Volumes and the added option for cost analysis in the Trench Network Quantities command.
As with the modules in the Carlson Civil Suite, these new modules can be purchased and run independently or in conjunction with other Carlson 2017 products. They have been developed to work seamlessly with Carlson Civil.
With the release Carlson 2017, the Carlson Takeoff Suite joins Carlson's flagship Civil Suite – Carlson Survey, Carlson Civil, Carlson Hydrology, and Carlson GIS – plus Carlson Field, Carlson Point Cloud, Carlson Underground/Surface Mining, Carlson Geology, and Carlson Natural Regrade with providing 100s of improved tools to complete projects accurately and professionally.
For more information about Carlson Survey 2017, find your local representative at www.carlsonsw.com or call Carlson at 800-989-5028 or 606-564-5028.