IntelliCAD 9.0

The release of Carlson 2019 products also brings with it the latest version of IntelliCAD®. It is version 9.0, which offers some improvements that should especially help those who have moved or are considering moving from AutoCAD® into the IntelliCAD environment. The move to IntelliCAD offers tremendous cost savings, but for some, there have been "deal breakers" that have prevented that move. This new release offers improvements that will work for those legacy AutoCAD users.
Custom User Interface (CUI)
For users who enjoy the benefits of customizing their workspace to create an environment that enhances their efficiency and improves day-to-day workflow, the new features afforded in IntelliCAD 9.0 should prove very pleasing. I am a great fan of creating toolbars that contain my most often used commands, which are mostly drafting commands. That makes it easy to quickly point and click when I need to perform a basic but repetitive function.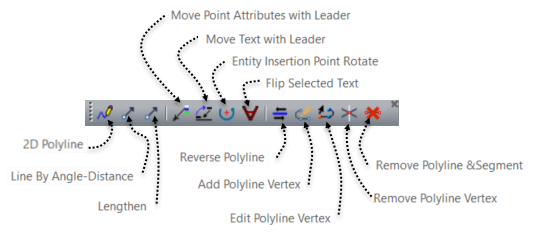 Above is a sample of one of my toolbars that contain such drafting commands.
Users have been able to create toolbars in IntelliCAD for some time now, but with the new CUI interface it will seem much more familiar to AutoCAD users. It is a much simpler 'drag and drop" type of interface.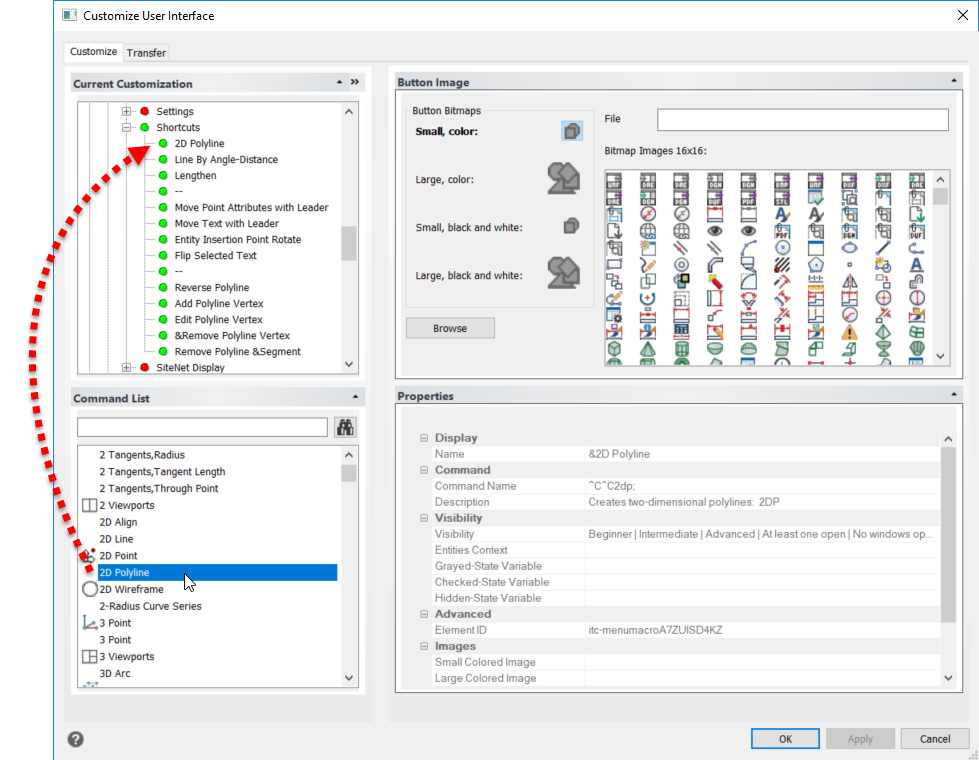 Simply create a toolbar, find a command you would like to add, and drag it above to the toolbar. You can then add icons to any commands that don't already have one.
Custom Icons
Another new feature related to the toolbars is the support of bmp and png file types for custom icons if preferred. You can even use a program like Paint to create them and then just browse and select one for your icon. Caution should be taken as to not make an icon too complex. They need to remain as simple shapes but you can, in fact, create your own.
Compatible with AutoCAD
For those users who have routinely created toolbars and get discouraged when they have to recreate them in IntelliCAD, that is no longer the case.
You can open an AutoCAD cuix or legacy cui format, then drag and drop in the menu, toolbar or ribbon from right to left in the Transfer tab. It does have some limitations. Sometimes the icons are different and need to be reset and this process does not go the other way near as smoothly.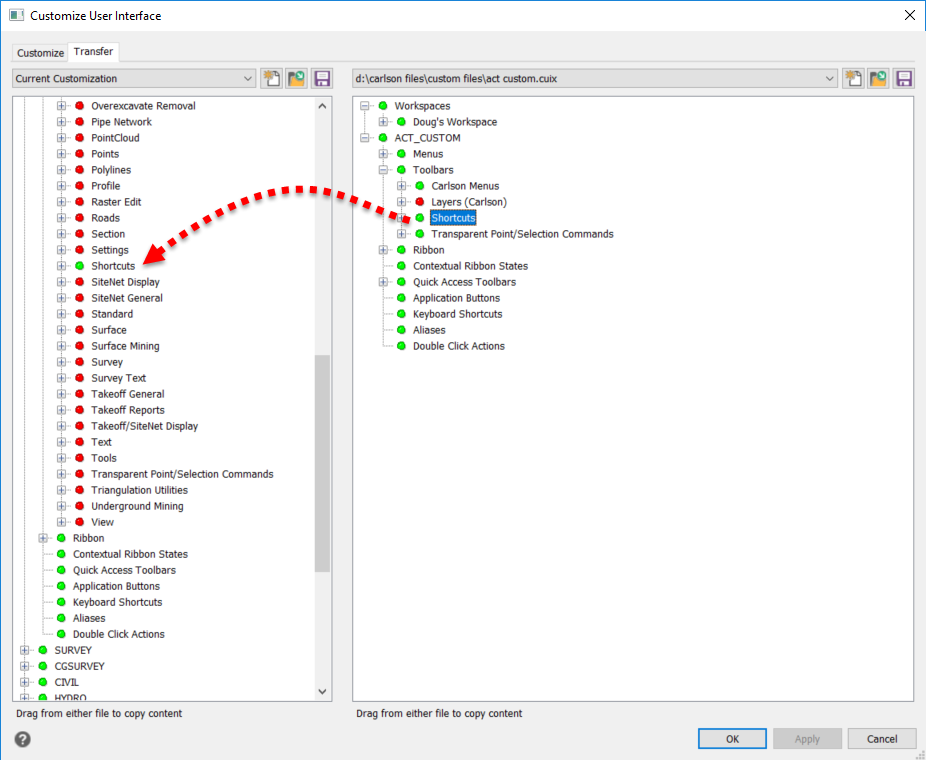 Tool Palettes
Some users prefer to utilize tool palettes for their command structure and work environment. Now they can.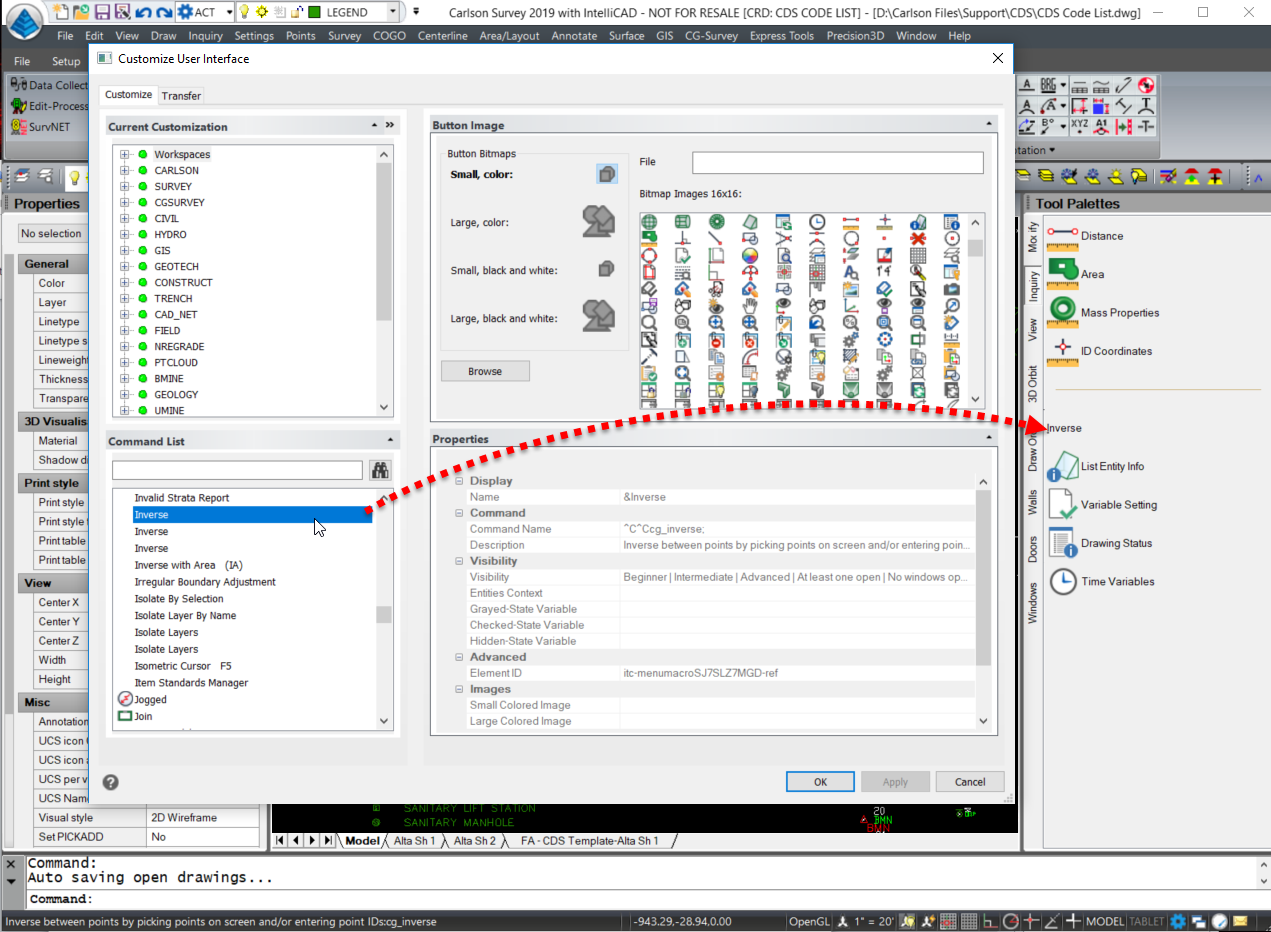 You can create palettes and drag and drop commands directly from the CUI.
Workspaces
Workspaces can now be saved and shared across platforms. That is something many users have been requesting for some time now. Users who share computers or like to switch between workspaces depending on the task at hand can now create, save, and switch between workspaces easily changing toolbars, ribbons, palettes, and menus with a single click.
Enhanced DGN Support
Beyond workspace environment improvements, Carlson with IntelliCAD 9.0 supports direct read of DGN files allowing users to make edits without converting formats. That means that surveyors who work with clients that require DGN as a deliverable will have an easier time completing those projects while staying in a familiar CAD platform. While not all Carlson commands are yet supported, this latest release includes much of the basic CAD draw and edit commands as well as a very large collection of Carlson commands, including points, annotations, centerlines, surface grading, and Field to Finish. This release will be of great benefit to surveyors who are required to cross these CAD platforms.
Civil 3D Support
Likewise, Carlson Survey 2019 can directly export a DWG that contains Civil 3D object points, centerlines, and surfaces, and can also read in profile styles and pipes. This, too, will help cross the bridge between often required platforms while working in a familiar Carlson command structure.
Improved Text Functions
One of the more frustrating features for users switching over has been the handling of text, especially when it comes to things Mtext and Mleaders.
For example, one of my most used commands is Move Text with Leader. Now there is an option to convert the selected text or mtext to a Mleader.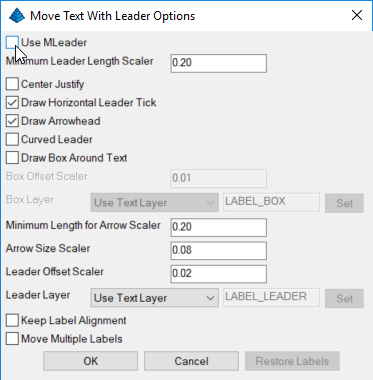 Once the command is completed, you will have a Mleader that can be reoriented without the need to issue another command.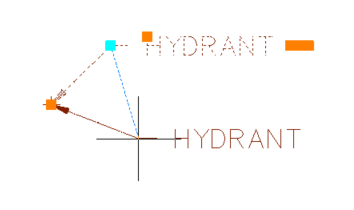 You will also see great improvements in creating and editing text entities with UCS and Dview Twist orientations set.
Stay tuned for more
There may still be some functions that are not yet supported that are important to those who are considering switching. Dynamic blocks is such feature. IntelliCAD does support a dynamic block created in AutoCAD and it will handle simple functions such as rotate or stretch, but you are not yet able to create those blocks within the IntelliCAD drawing editor. If your company has switched to IntelliCAD and is missing something from your workflow, let us know. It is likely that another command exists that is similar to the one you are missing and will fit into your workflow without incident.
If you would like to give IntelliCAD a try, just download a 30-day trial and check it out. You may be pleasantly surprised.
Sign up for the 2019 Carlson User Conference today!
Doug
Let's Grow Together.
Douglas L. Aaberg, PLS
Survey Product Manager
P)617-393-2300×419
daaberg@carlsonsw.com