Improve Your Field-to-Finish Ability with the New Carlson Survey 2017
MAYSVILLE, Kentucky, U.S.A. (July 28, 2016)— The powerful, flexible Carlson Survey 2017 is released with many improvements to its Field-to-Finish abilities.
The number one office software solution for land surveyors in the United States, Carlson Survey provides surveyors with CAD software to apply full Field-to-Finish coding to all routines that draw points and linework. In Carlson Survey 2017, many enhancements have been made to allow surveyors to hatch closed polylines, draw fitted text using multi-points and automatically create photo links to image files stored in Carlson's popular data collection software, Carlson SurvCE. A function to edit all code definitions in a spreadsheet has been added along with new special codes such as: BFIT, LTW and LABEL added to the Survey 2017 code library.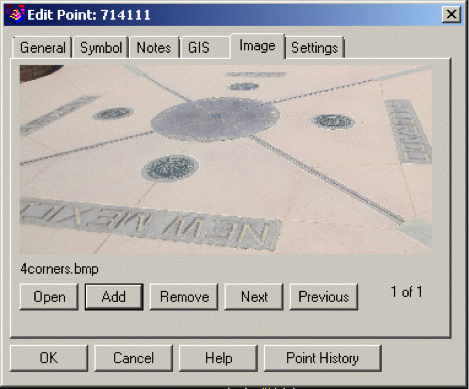 Since 2009, any Carlson office software purchase or upgrade is compatible with AutoCAD® or comes with the built-in IntelliCAD® engine. Carlson Survey 2017 provides support for AutoCAD versions 2010 through 2017 and the newly released IntelliCAD 8.2.
Carlson Software continues to develop by encouraging a "positive feedback loop" with customers. Survey 2017 delivers features based on user requests. The many improvements to Carlson Survey include:
Upgraded edit point attribute dialogs with tabs for GIS, Notes, and Photos;
Point group features to isolate, edit attributes and renumber point groups; and create by CRD date range history and point name prefix;
Added method to combine northing, easting coordinate label with lat./long via Label Coordinate feature; and
Line/Curve Tables feature to create a combined line and curve table.
Carlson Survey provides a full tool kit for surveyors with everything from network least squares to surface modeling. Users get the ability to work seamlessly between the office and the field and they can establish company-wide design styles to ease and speed their work.
Along with Carlson Survey for 2017, Carlson Software is also releasing the 2017 versions of Carlson Civil, Carlson GIS, and Carlson Hydrology, which, together with Survey, make up the Carlson Civil Suite. Carlson's 2017 release also includes: Carlson Point Cloud, Carlson Field, Carlson Mining, Carlson Construction, Carlson GeoTech, Carlson CADnet, and Carlson Trench (these last four make up the Carlson Takeoff Suite), and Carlson Natural Regrade, all featuring their own industry-specific improvements.
For more information about Carlson Survey 2017, find your local representative at www.carlsonsw.com or call Carlson at 800-989-5028 or 606-564-5028. Carlson has been meeting surveyors' software needs since 1983.