Carlson Tech Support Rocks
At Carlson, we take great pride in providing excellent technical support to our customers and listening to their needs. We appreciate what our customers have to say about our service:
---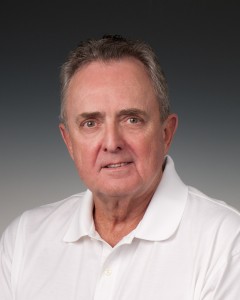 "I received an old CAD file from another consultant that contained contours but they were distorted and corrupted beyond use when opened in my recently purchased Carlson Civil Suite 2014 with IntelliCAD 7 software. When I was running Softdesk with AutoCAD, I was able to open and utilize the drawing which had the AEC contours. I went to Carlson's Knowledge Base answers to questions and found a document on how to convert the "corrupt" contours into useable contours with Carlson/IntellliCAD. It did not work. I called and spoke with Brian Harris at Carlson tech support. He said the KB doc was out of date and asked me to send him the drawing file. I did and he fixed it using Carlson Civil Suite 2015 and whatever IntellliCAD version goes with it [IntelliCAD 8.0].
Brian converted the drawing and emailed it back to me and I opened it without any difficulty or problems.
Brian and all the other tech support persons at Carlson have been very helpful and especially patient while I have changed over from Softdesk LDD to Civil Suite and IntellliCAD. I really appreciate your help and the timeliness of your responses to my inquires. Carlson's tech support is far and above the level of your competitors and other engineering related software that I use."
– Steve Rice, P.E.
RICE & ASSOCIATES, PLLC
Beaufort, NC
---
"…Thanks so much for your help, you guys at Tech Support rock."
-Stacey L. Allott, LS
Geomatics Land Surveying, PC
Saranac Lake, NY
---
"You guys are the greatest! This is exactly why I am a dedicated Carlson user. I don't plan on ever using anything else. Thank you for your prompt response and concern. I love the Alt key list you provided for me!

Carlson has done an excellent job at making sure the data collector will work with hard keys only! Great job, keep up the good work."
– Brent Stewart
Apollo Inc. General Contractor
Spokane, Washington
---
"…Thanks for your time and help, you guys have the best tech support out of any software out there."
Will Clark
Aqua Terra Consultants, Inc.
Sheridan, WY