Carlson Survey U.K. Seminars, Sept. 10, 11, 13
During the month of September, Carlson Software will be joining with three of its United Kingdom dealers to host three separate day-long seminars on Carlson land surveying software options and its complementary hardware.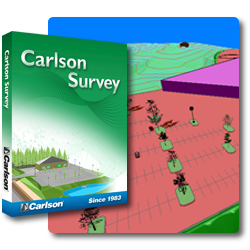 Scott Griffin, Sales Director for Carlson Software with more than 20 years in the survey/civil industry, will be joining Carlson U.K. Sales Director Dave Loescher to conduct these seminars in conjunction with Geo Survey on Tuesday, Sept. 10, in Huddersfield; with First for Survey on Wednesday, Sept. 11, in Manchester; and with Shannon Survey, Friday, Sept. 13, in Wadford.
Each seminar will be held from 10.00 until 15.30 and will include a morning discussion on Carlson's field data collection software, Carlson SurvCE and SurvPC, and survey instruments to go with the popular software.  After lunch, which is provided, Carlson's technically advanced, yet easy-to-use office software for survey, civil design and construction will be demonstrated.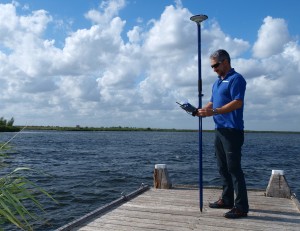 The Sept. 10 event at Geo Survey, which is based in Huddersfield, West Yorkshire, will be held at the Cedar Court Hotel in Huddersfield. Geo Survey is a supplier of surveying equipment and an authorized Geomax dealer and is staffed by professionals with wide ranging experience in the industry. For more information or to sign up for Geo Survey's event call 01484 54070 or email info@geosurvey.co.uk.
First for Survey will host the Sept. 11 Carlson Survey Seminar at the Chill Factore at the Trafford Quays Leisure Village, Trafford Way in Manchester. First for Survey, which offers state-of-the-art equipment at highly competitive prices, is an authorized dealer for GeoMax survey equipment. Call First for Survey at 0191 511 8716 or email sales@firstforsurvey.com for more information or to sign up for this event.
The concluding event on Sept. 13 hosted by Shannon Survey will be held at Watford Football Club on Vicarage Road in Watford.  Serving both professional and occasional users, Shannon Survey, an authorized Geomax dealer, provides robotic and reflectorless total stations, GPS/GNSS instruments, software, lasers, optical and digital levels, and accessories. For more information or to sign up for this event call 020 8953 133 or email info@shannonsurvey.co.uk.
Carlson Software develops technically advanced software and integrated hardware providing full project life cycle solutions to the land development and mining professional. The industries served include land surveying, civil engineering, construction/machine control, mining, and agriculture. Carlson provides free technical support and has the highest dedication to customer service.