Carlson Software featured in American Surveyor magazine
Carlson Software is featured on the May 2017 edition of the American Surveyor magazine, published just in time for the company's 6th User Conference being held in its hometown of Maysville, Ky.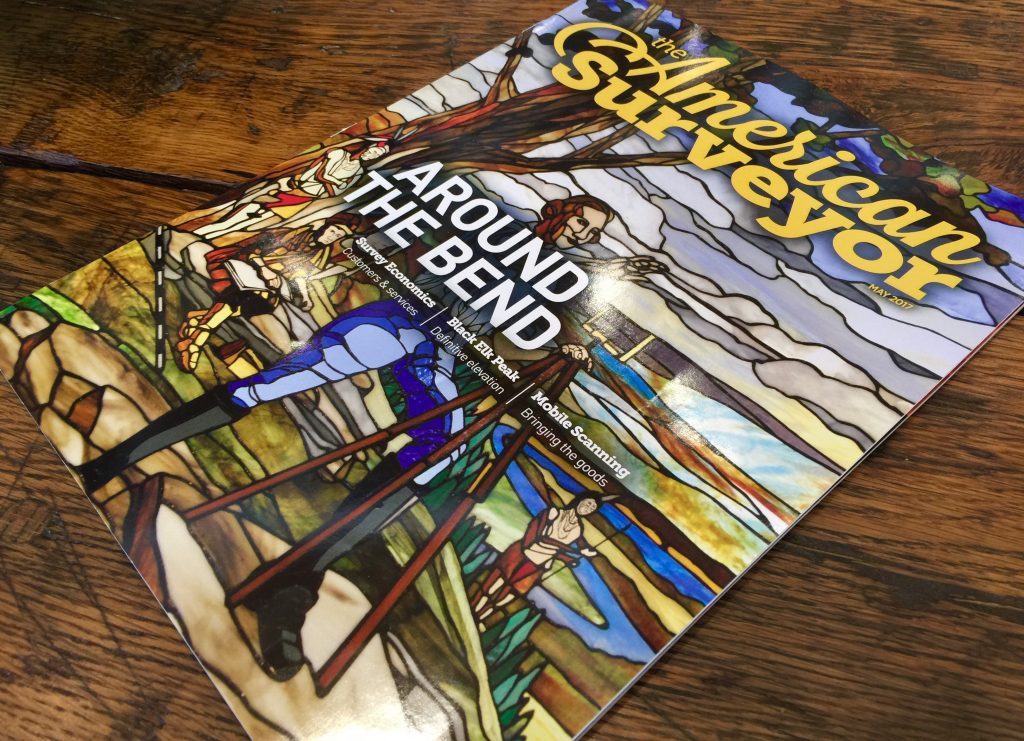 The magazine's cover shot is of a stained glass masterwork showcasing a young George Washington surveying along the Ohio River. It was recently commissioned by Carlson President and Founder Bruce Carlson and local artist James D. (Skip) Werline spent more than 400 hours on the project. The one-of-a kind piece is showcased in Carlson's new office, a renovated early 1900s four-story grain warehouse.
From renovating the warehouse to constructing a park for the city, Bruce Carlson makes many decisions factoring business and community. "It's near impossible to alter a major metro area but here we can have an impact," he explained. "The attempt to build our business should in turn help the community in some form."
Read more at http://www.amerisurv.com/content/view/15945/153/.