Carlson Mining Announces Senior Design Competition Winners
University of Kentucky Students Take First Place in 16th Annual Carlson Software National Senior Design Competition
MAYSVILLE, Kentucky, U.S.A. (September 2013) –  Top honors in the 2013 Carlson Software National Senior Mine Design Competition went to Tyler Meadows, Katy Petry, Dylan Rohar, and Cindy Ballinger at the University of Kentucky.
Michael Corley, William McBrayer, and Zachary Purdy at West Virginia University took Second Place, while Andrew Hobert, Andrew Malone, Dylan Rowley, and Robert Winterfield at Virginia Tech took Third Place.
Each student from the top teams will receive a certificate documenting their achievement.  Winning participating schools have a running plaque that is updated by Carlson Software.  The winning project receives $2,000, Second Place project receives $1,000, and the Third Place project receives $500.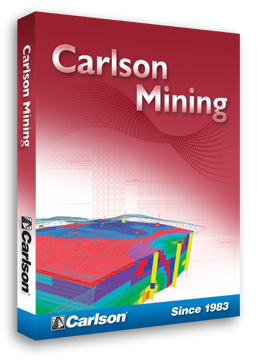 Carlson Software will present the awards at the Joint Fall Meeting of the Kentucky Coal Association (KCA) and the Central Appalachian Section of SME (CAS), which will be held October 24-26. The award ceremony will be held on October 25 following lunch at the Hilton Hotel downtown in Lexington, Kentucky.
Carlson Software, which supports the mining engineering academic community by sponsoring the senior design competition and providing its software free to qualifying institutions, congratulates all of the schools that participated.  The annual competition is open to the ABET accredited mining engineering schools and each school is invited to participate regardless of Carlson Software use.
Carlson Software develops technically advanced software and integrated hardware providing full project life cycle solutions to the land development and mining professional. The industries served include land surveying, civil engineering, construction/machine control, mining, accident/crime reconstruction, and agriculture.