Carlson Geology plus Basic, Surface and Underground Mining 2014 now available
Carlson Mining 2014 Provides Improved Road/Bench Pit Design, Added Underground Solids and Tunnel Surveying, Plus Much More
MAYSVILLE, Kentucky, U.S.A. (July 2013)—  Carlson Mining 2014 gives users enhanced commands in designing benched pits, which suspend bench as a road crosses, plus an added option to create a berm in the road.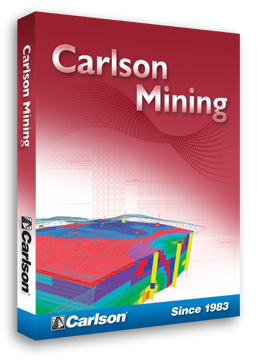 In addition, for hardrock operations, Mining 2014 provides an entire Solids menu, used for underground and tunnel applications. It features commands such as Solid from Sections that builds solids from tunnel cross sections along an alignment as well as from roof/floor surfaces plus rib 3D polylines.
Carlson Mining 2014 provides support for AutoCAD® 2014 and also works on AutoCAD versions 2004 and up. All Carlson 2014 office software comes with IntelliCAD® 7.2 built-in, which offers a CAD platform for no extra expense.
"The new Solids menu in the underground module provides more options for hardrock mining modeling," says Grant Wenker, co-director of Carlson's Mining Division. "New commands to import surveys,  connect the ribs, convert sections to solids, and calculate sections volumes are added to support this industry. These applications can also be used in the tunnel construction environment to aid in the survey, drawing and volumetrics of tunnels and mines," he adds.
Another large area of improvement in Carlson Mining 2014 is the new Range Diagram command for dragline design. Additional options for dozer push, extended bench and spoil side mining have been added to further enhance this user-friendly, graphic tool to size pits or machines based on mining conditions.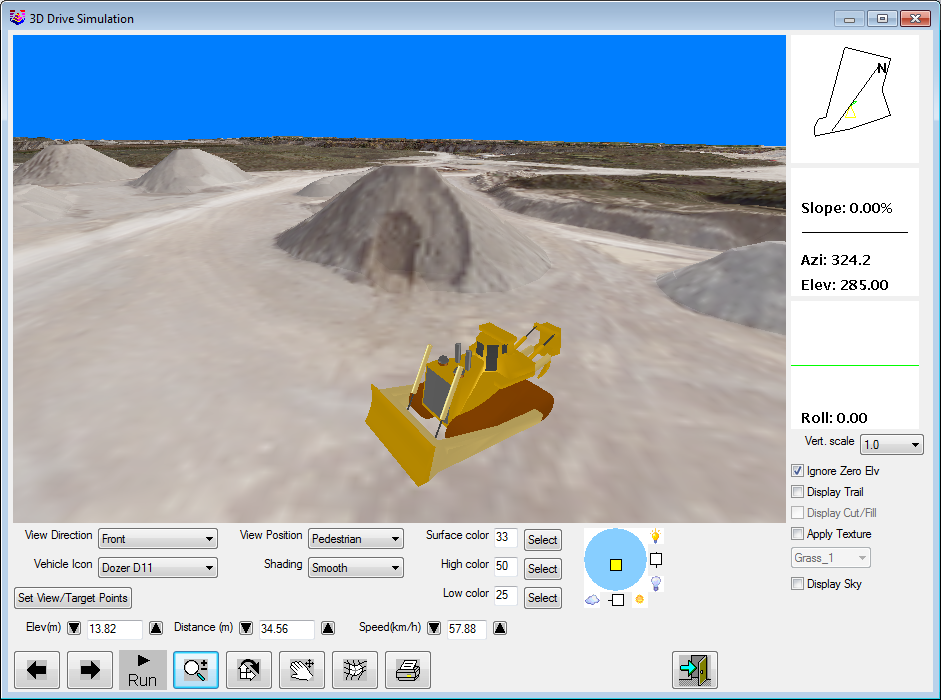 More top new improvements in Carlson Mining 2014 include:
Ability to run Surface Mine Reserves more than three times faster;
Geologic Column option to put all attributes on a single line to avoid overlaps;
Customizable drillhole reports and borehole logs, by scale, interval, depth and level; and
Many more options for labeling diverse types of strata.
In use throughout the world, Carlson Mining provides legendary ease-of-use, combined with powerful features and AutoCAD DWG©-based graphics. Available in targeted modules – Geology, Surface, Underground and Basic Mining – Carlson Mining provides the tools needed for planning, engineering or automating a mine.
Also available for mining operations is Carlson Natural Regrade, which is recommended by the U. S. Department of the Interior's Office of Surface Mining (OSM) for mine reclamation.  Natural Regrade helps mine operations meet and often exceed environmental standards and provides maintenance-free stability that translates to true sustainability.
The 2014 versions of Carlson Survey, Carlson Civil, Carlson Hydrology, Carlson GIS, Carlson Field, Carlson Point Cloud, Carlson Construction, and Carlson Takeoff, each featuring its own industry-specific improvements, are also just released.
For more information about Carlson Mining 2014, visit your local dealer or www.carlsonsw.com/mining, email Carlson's mining experts at mining@carlsonsw.com, or call Carlson at 800-989-5028 or 606-564-5028. Carlson has been meeting mine operators' software needs since 1983.