A Note From the President's Desk | New Carlson Centric Dealers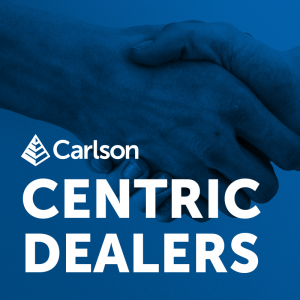 Carlson Software is very pleased to announce that 3 new dealers have signed on with Carlson Software and joined the ranks of what we like to call "Carlson Centric Dealers". These are businesses that are built around the Carlson product line and sell our software and hardware solutions, tapping into our marketing efforts and benefiting from our sharing of leads and opportunities as well as our world-leading tech support. These dealers join our growing Carlson Centric Dealer Distribution network. That network was originally established by our two founding Centric Dealers: That CAD Girl of North Carolina and Carlson Preferred Solutions of Florida.
New dealers in 2019 include:
Carlson Midwest, LLC
This group is led by Marvin Sparks and is based in Indiana, starting up in March. Marvin came from the automotive industry, which is more proof that the most important characteristic of successful Carlson Centric Dealers is a business background even more so than a background in our industry. Our products can be learned, and a customer base can be acquired through effort and follow through. Tom Peak, PLS, is Regional Sales Director for Indiana, Ohio, and Michigan and will work closely with Marvin introducing him to our industry.
Carlson Technology Solutions
Based in Texas, Don Ritter has built his Carlson-based business starting in May. Don came from the survey equipment industry and knows the technology. He is able to provide tech support and build customer trust right from the start based on his history in the marketplace. Don will be working closely with David Sanford, PE, Regional Sales Director for Texas and surrounding states.
Carlson Software and Field Solutions
The latest start-up here in 2019 was founded by Shane Gardner, who hails from the Midwest and is a long-time veteran of the Civil Engineering/Land Surveying industry who recently desired to establish his Carlson-centric Dealership. Shane is extensively versed in all aspects of the Carlson Software portfolio and can provide training and consultative services throughout the region. Shane's ability to problem-solve and focus on value-based selling will be a major asset to his clients and Ladd Nelson, the Regional Sales Director for the Upper Midwest region.
These dealers represent the rock-solid foundation of the Carlson Distribution Network. We are very pleased to welcome them to the Carlson Team!
Bruce Carlson, PE
President, Carlson Software