It's End-of-Year Specials Time!
Now through December 31, 2014, take advantage of the special pricing on the following popular Carlson Software options:
Price:$2995 (regularly $4125)
Features & Benefits — The Carlson Civil Suite provides the most robust automation and ease-of-use of any civil design solution available today, and it does dynamic updating without a single custom object.
Comprised of Carlson Civil, Carlson Survey, Carlson Hydrology, and Carlson GIS
Includes maintenance through Sept. 1, 2015 (through the 2016 upgrade)
Easy-to-master
Support for AutoCAD® 2015
Compatible with AutoCAD versions 2007 and up
Built-in IntelliCAD® 8.0
---
Carlson Survey Embedded AutoCAD
Price:$2695 (regularly $2995)
Features & Benefits — The easy-to-use and intuitive Carlson Survey is surveyors' number one choice in software. For 2015, the software provides upgrades to the 3D viewer that allows users to apply textures, animation, surface updates, even record movies and import Sketch-Up objects. The software's popular field-to-finish feature has also been enhanced for 2015 to allow surveyors to do coding on pipe networks that then allows them to build a network of pipes.
Intuitive

Built-in 2013 AutoCAD OEM engine

Upgrades to the 3D viewer

Field-to-finish feature
---
Price:$7500 (regularly $9000)
Features & Benefits — Designed for surveyors or contractors who work in AutoCAD or PDF documents doing estimating/bidding, data prep/3D model building, or construction layout, stakeout, cutsheets.
Calculate site cut & fill and topsoil
Differentiate strata volumes & dirt vs. rock
Accurately determine subgrade quantities
Estimate trench and pipe quantities
Estimate roadways from cross-sections
Prepare the design info for exact staking
Create a 3D model for machine control
---
New — just added special – CR2 and CR5 Robotic Total Stations
Price: CR2 $21,995 (normally $26,338); CR5 $19,995 (normally $24,243)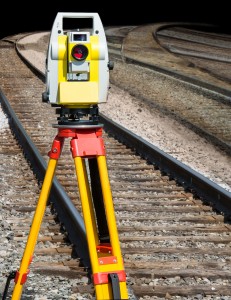 Features & Benefits — Quick to set up with easy-to-use functions that simplify the entire process even more, Carlson's super reliable CR2 and CR5 robotic total stations provide users with the most efficient way to survey with their incorporated advanced positioning technology of AIM360, TRACK360 and SCOUT360.
They offer advanced technology for:
searching
tracking
aiming
With the flexibility to be combined with Carlson Software's powerful Data Collection software and other Hardware solutions, the CR2 and CR5 robots deliver precision and productivity for land surveying, engineering, and construction measurement.
Contact your local dealer or your regional Carlson representative to find out more. Financing information is available here.
.