About Carlson Certified Training Partners
Carlson Certified Training Partners, formally known as Carlson College, is an expert level training division within Carlson Software developed in 2006 after purchasing OutSource Inc. Carlson Certified Training Partners are international individuals and companies who are dedicated to providing superior training on Carlson products. The employees of the former Division of Carlson College have formed an independent entity called Harken-Reidar Inc., led by Outsource founder Harry Ward.
Carlson Certified Training is being offered by Carlson Software with the vision and intent to create the highest quality training resource in the world. Detailed training programs, involving basics to advanced concepts, are offered for all Carlson products, from SurvCE to Carlson Survey, Carlson Civil, Hydrology, Mining and Takeoff. Companies can maximize software performance by availing themselves of these training offerings. Multiple forums and venues are being offered at fixed classrooms as well as locations around the country and at various resellers around the world. To learn more about current offerings, view the comprehensive training calendar.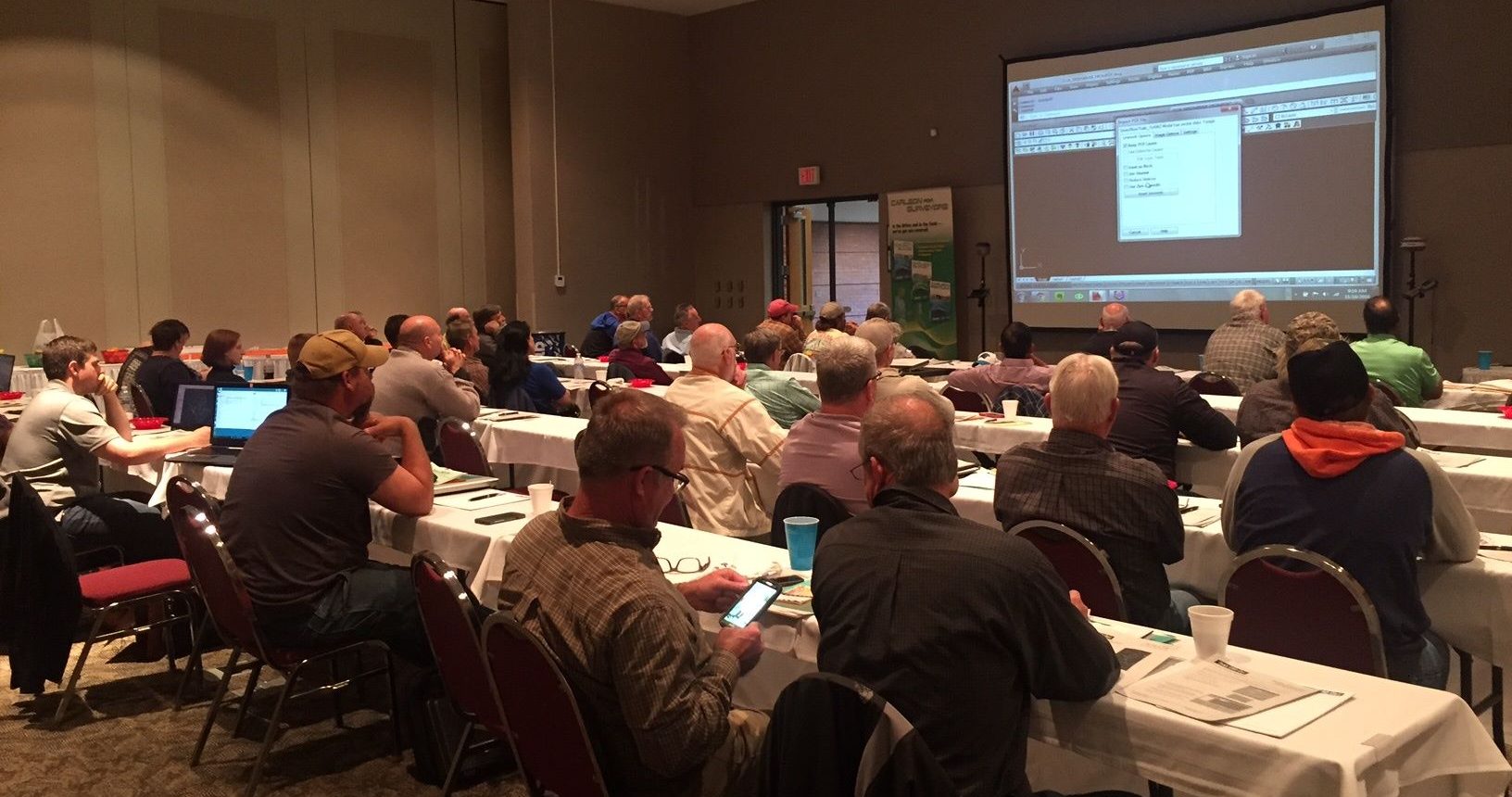 Any person or organization who makes a commitment to providing superior training on Carlson Software products can qualify to become a Certified Training Partner. Each partner at member institutions must pass multiple tests to train on each Carlson product and will retain their certification based on maintaining high quality satisfaction ratings as reported by class attendees. Significant growth and revenue potential exist.  If you are interested please contact the Carlson sales representative in your region or call the Maysville office at 606-564-5028.
For more information on how to become a Carlson Certified Trainer or training, please contact us at 800-989-5028, or email training@carlsonsw.com. Carlson Certified Trainers are independent entities from Carlson Software.