Carlson's COVID-19 Response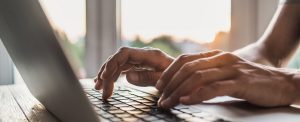 This is what Carlson Software is doing to help our customers through this unprecedented time.
---
UPDATE (4/3/2020):
Carlson Software has announced two new programs:
---
 First, here's a letter from our President, Bruce Carlson, addressing the current situation.
 Second, our tech support is up and running at full capacity, and we're here to help you with any issues related to working remotely, as well as routine assistance.
 Third, if you and your staff are implementing work from home procedures, you may be wondering about how this affects your Carlson licensing:

In addition to support, we also have all of our training resources available, including Carlson Academy. If you're current with maintenance and haven't accessed the Academy before, all you need to do is go to http://web.carlsonsw.com/academy/register to create an account. Once logged in, pick Academy, where you will find a selection of learning paths and courses available in the Course Library. We encourage you to take advantage of potential gaps in your normal routine to brush up on your skills, or to learn something entirely new.
 Finally, we'd like to wish each of you the very best through this uncertain situation. Stay positive, keep learning, and stay safe!

Lon Watson
Director of Carlson Technical Support
Hours: Weekdays, 8AM-6PM (EST)
800-989-5028 (Support)