Carlson Precision 3D

True 3D Topo Editing in a 3D Environment is Here!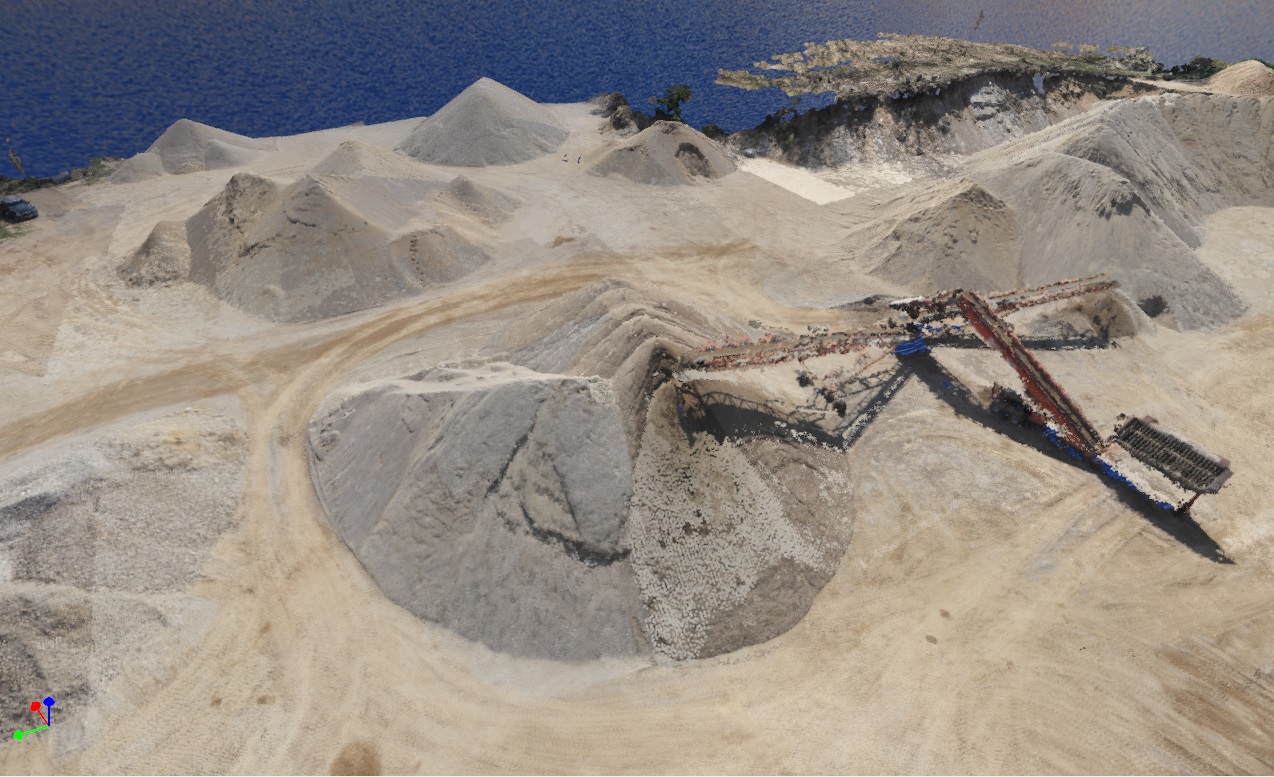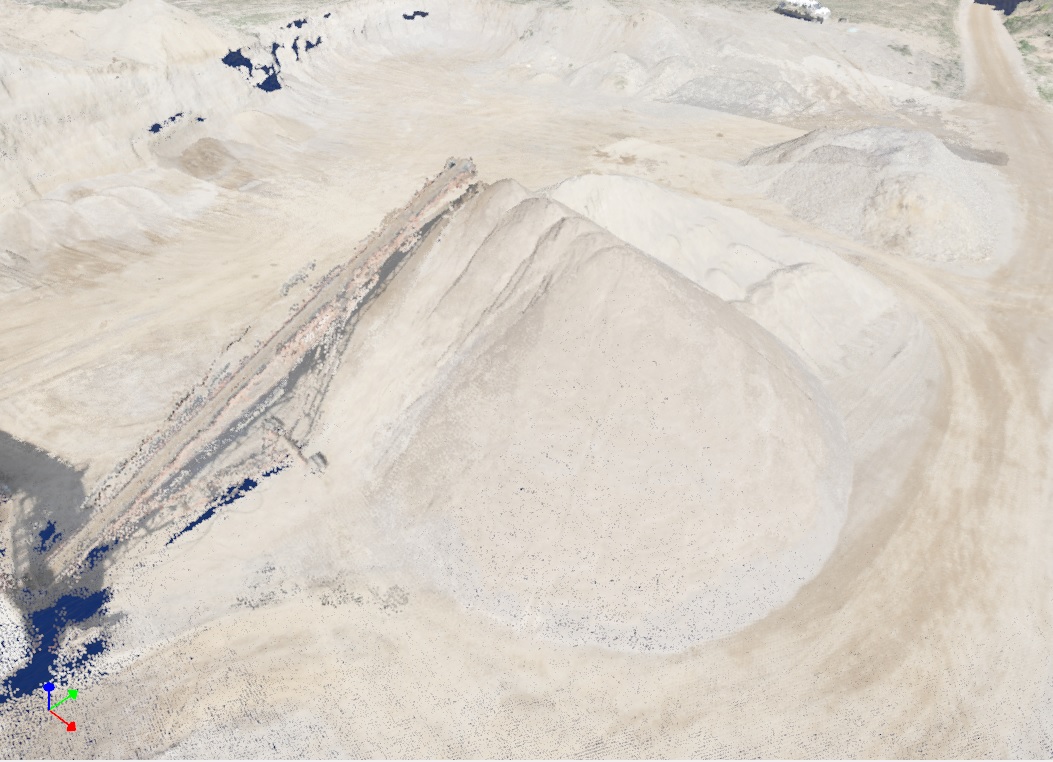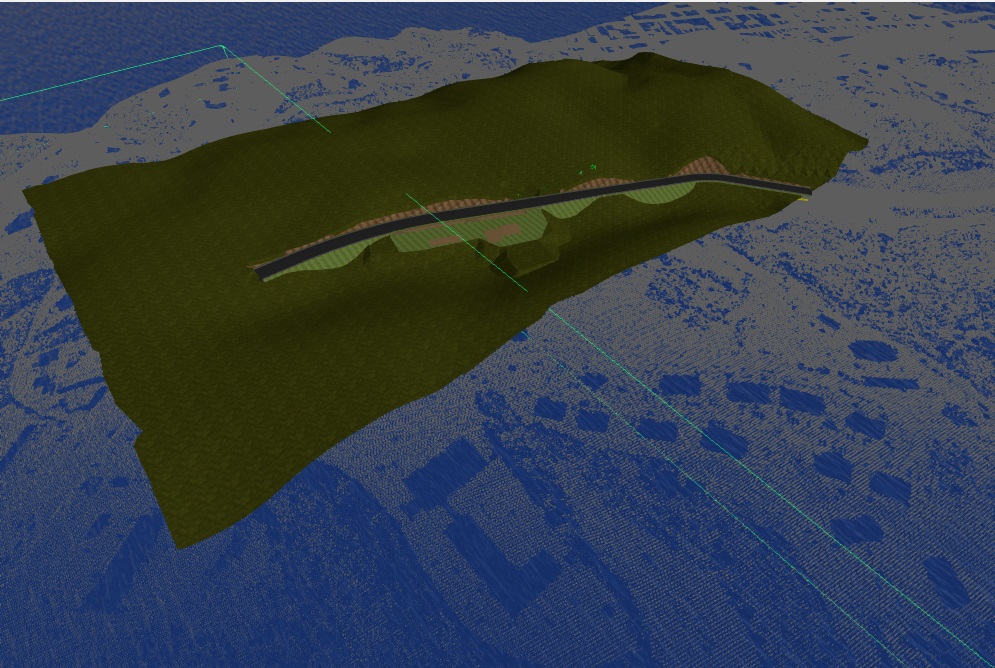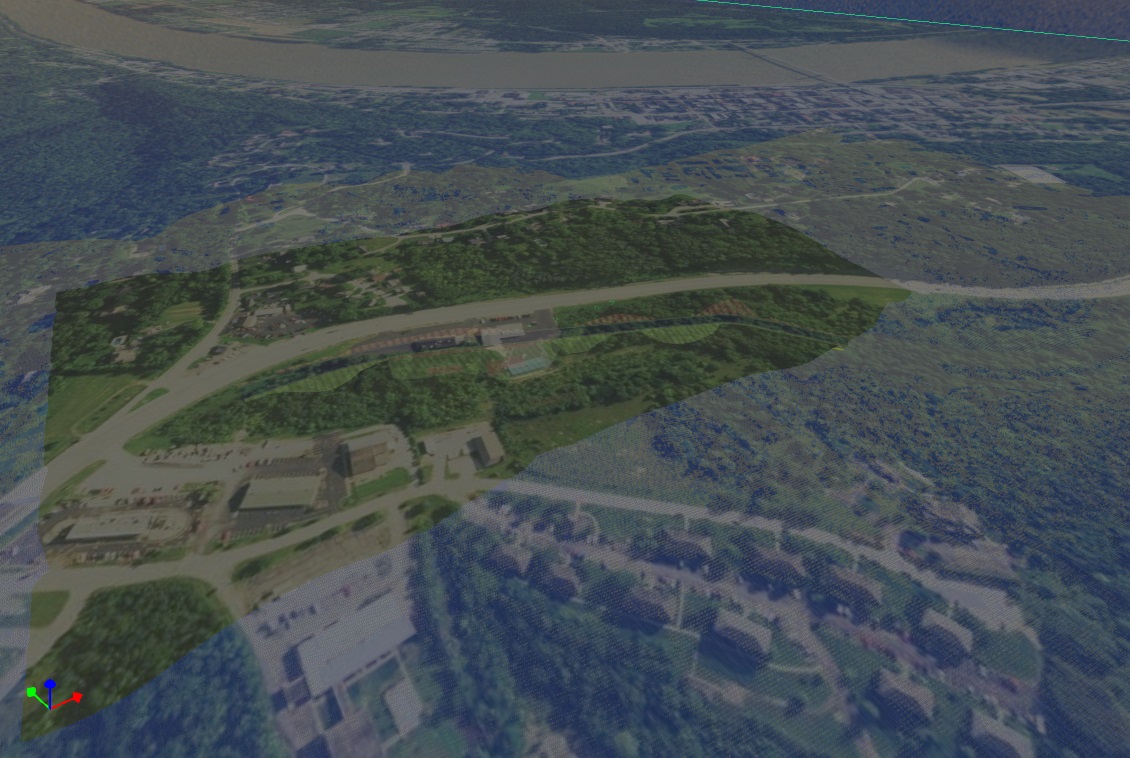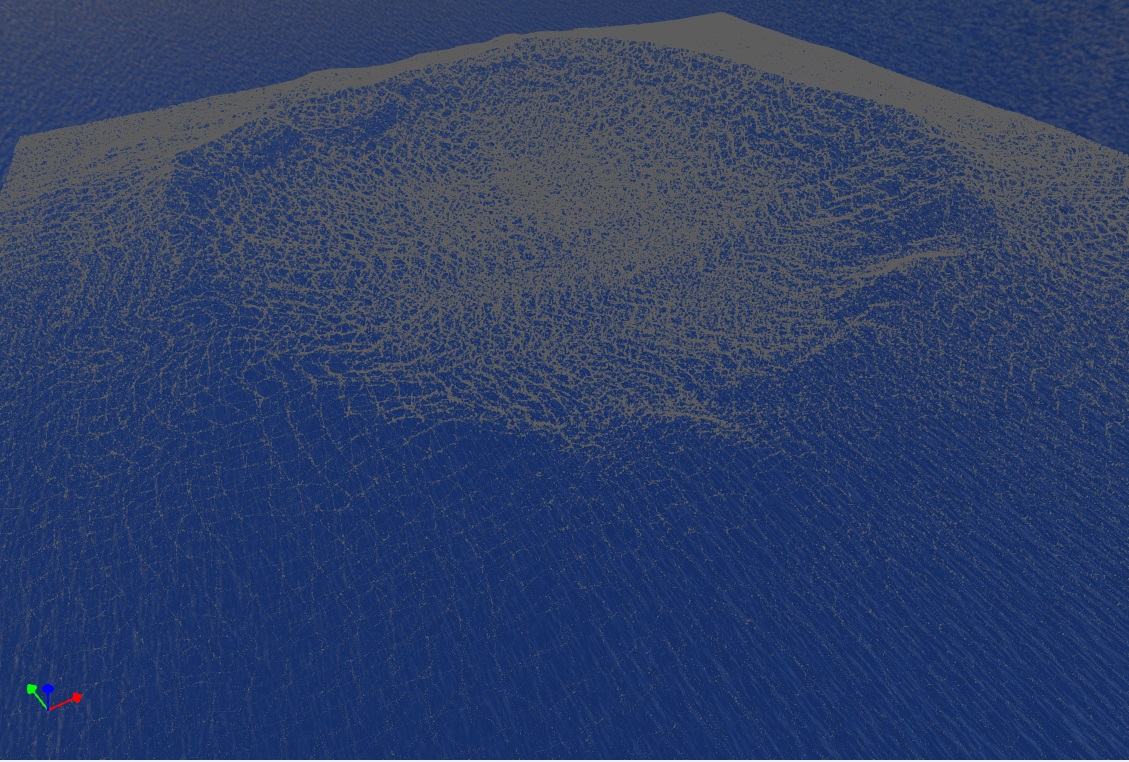 P3D Topo's editing ability of digital terrain models (DTMs) offers many benefits:
Load and review the two most common formats for surfaces: LandXML and DXF files of 3D Faces, in addition to TIN and Grd files from Carlson Software.
Overlay other LandXML file types such as points, alignments, parcels, storm and sanitary sewers, culvert pipes and other piping systems.
View the 3D Surface with user-controlled textures to quickly spot errors in the DTM.
Fix the errors in the DTM for re-saving and use in CAD programs, or for direct output for machine control and survey stakeout.
Never before has there been such an array of tools to locate and correct DTM errors, all in a sharp 3D interface. Surveyors, contractors and engineers alike can use the software to make sure the final DTM surface is of the highest quality. Editing tools include surface blending, spike and dimple removal, DTM vertex editing and surface pad placement by defined polygon and outslope conditions. Multiple undoes and redoes allow you to study your changes and makes things perfect.

Use the automated color and texture contrasts of P3D Topo to find DTM Anomalies and then remove them with routines such as blend.

Inspection tools include slope analysis at any point, referencing any selected or drawn alignment. The slope analysis below shows a grade of 4.000% at the selected point but also a profile slope of 6.170% along the alignment and a maximum slope of 7.353%. Any edited or existing slope can be carefully examined for accuracy in terms of fulfilling the intention of the design.

In addition, P3D Topo will allow placement of symbols from a user-expandable symbol library, and will even conduct automated field-to-finish, in 3D, from points and descriptions, leading to realistic site renderings.

Study all your DTM surfaces by taking advantage of the thumbnail viewer. Look through your files and quickly track to the target file. Load it, study it, and perfect it.
Modified surface data can be exported to LandXML-2.0, Carlson TIN, Trimble TTM, Topcon TN3 and 3D printer as STL. Yes, you can even use 3D printing to make models of your final designs, ready to show to planning commissions and to impress the project funding team. P3D Topo is the ultimate 3D visualization and editing tool all wrapped up in one solution. If DTM errors have been found and fixed, if slopes have been studied and validated, and finally, if it looks good, then it IS good. It's ready to build, ready to show or ready to use for final design work. If you are in the DTM business, you need Precision 3D Topo.
Remarkably Easy-To-Use 3D Engineering Design Software
P3D is multithreaded and performance will increase with core count.
P3D is 64bit and will use all available RAM available to support large models.
P3D uses advanced 3D shaders and performance will increase with graphics cards that process these faster.
Carlson Precision 3D Topo 2017 Feature List
Windows 3D thumbnail image shell extension for LandXML, TIN, GRD, P3D files.
Supports georeferenced data import/export
Undo/Redo support
Supports mixed Metric/Imperial units
User customizable Window layout
Drag and Drop file support
Import:
Import georeferenced images: GeoTiff, Jpeg2000, jpeg and MrSid.
Drape image to surface.
Import point clouds from .las, .laz, .ply, .xyz, .pts, .e57, .pcd files

Uses multiple CPU cores for faster performance.
Load multiple files at once with preview.
Apply point thinning filter during load of very large files.
Apply Bareground classification and Outlier filter for .las, laz files.
Supports color returns.
Simple TIN surface creation

Import survey point data from. LandXML and Carlson CRD files.
Import surfaces from LandXML, DEM, DXF and Carlson TIN.

No reduction for highest TIN resolution
Grid Reduction for faster loading of large surfaces
Slight simplification
Aggressive Simplification

Import polylines from LandXML, Shapefile, Carlson CLN and PLN files.
Survey Field to Finish CRD files with points, polylines, 3D objects and textures for closed polylines.
Drag and Drop file support.
Fast Point Cloud Editing:
Undo/Redo support
Uses multiple CPU cores for faster performance.
Merge multiple point clouds together.
Crop point cloud to smaller area.
Delete point cloud points.
Crop/delete points using polygons.
Remove trees, vegetation, cars, building using baregound filter.
Apply bareground filter within polygon boundaries.
Reduce points using voxel grid, outlier and shadow points filters.
Surface Creation:
Create surfaces from point cloud data.

No reduction for highest resolution
Grid Reduction for faster loading of large surfaces
Slight simplification
Aggressive Simplification

Create surfaces from imported points and polylines.
Add points and polylines to existing surfaces.
Merge surfaces
Crop surfaces
Surface Editing:
Real-time surface editing with dynamic contours, faces and slope arrows
Add/remove points
Add breaklines
Swap triangle edges
Remove triangles
Edit point elevation
Set point elevation from slope
Surface smoothing
Improve ridges and valleys
Remove dimples (small shallow spots)
Create PAD template surfaces for cut and fill
Simple texturing using polylines
Crop surfaces to polyline
Merge Surfaces
Create
Surfaces (basic, or from points and polylines)
Points
Polylines (draped to surface, 3D or 2D modes)
Dynamic cursor snaps to vertex, insert point, near to, TIN face vertices, TIN Face edges, and Center of TIN faces.
Dynamic angle and offset snaps.
Visualization:
Profile and Section view for polylines.
Automated 3D textures of colorized Carlson TIN and LandXML-2.0 surfaces.
Auto texture / colorization tools for imported monochromatic surfaces.
Insert 3D models from .OBJ and .SKP files.
Overlay image data with surfaces.
Export:
Exports to LandXML-2.0, Carlson TIN, ESRI Geodatabase, Trimble .TTN, Topcon .TN3
Print to PDF
Export to 3D Printer as .stl file
Print Preview and Print support
Carlson Precision 3D Topo 2017 LandXML Edition Feature List:
Functionality
Open LandXML Files
Windows 3D thumbnail shell extension for LandXML, TIN, GRD, P3D files.
Drag and Drop file support
Draw/Edit Polylines
Texture surface using closed polylines
Auto Texture Surface for quick area detection and texturing
Insert 3D objects (OBJ and SKP files)
Measure command
Save LandXML files as 2.0
LandXML Imported Data Supported (LandXML-0.88, LandXML-1.0, LandXML-1.1, LandXML-1.2):
CgPoints
Survey Monuments
Survey Reduced Observations
Surfaces (TIN and from SourceData Chains, Breaklines)
Watersheds
Alignments (CoordGeom Element Supports: Line, Curve, Spirals, IrregularLines and Chains)
Parcels
PipeNetworks
PlanFeatures
LandXML Imported/Exported Data (LandXML-2.0 Specific):
All texture and 3D object data fully contained in a single LandXML-2.0 file

Surfaces with multiple colors and textures
Material Table
TextureImages
3D Objects
Check out the other P3D companion products: