Void Scanner+
Carlson VS+: cost-effective cavity monitoring
The laser-based cavity monitoring system that helps you to solve underground surveying challenges quickly and at low cost.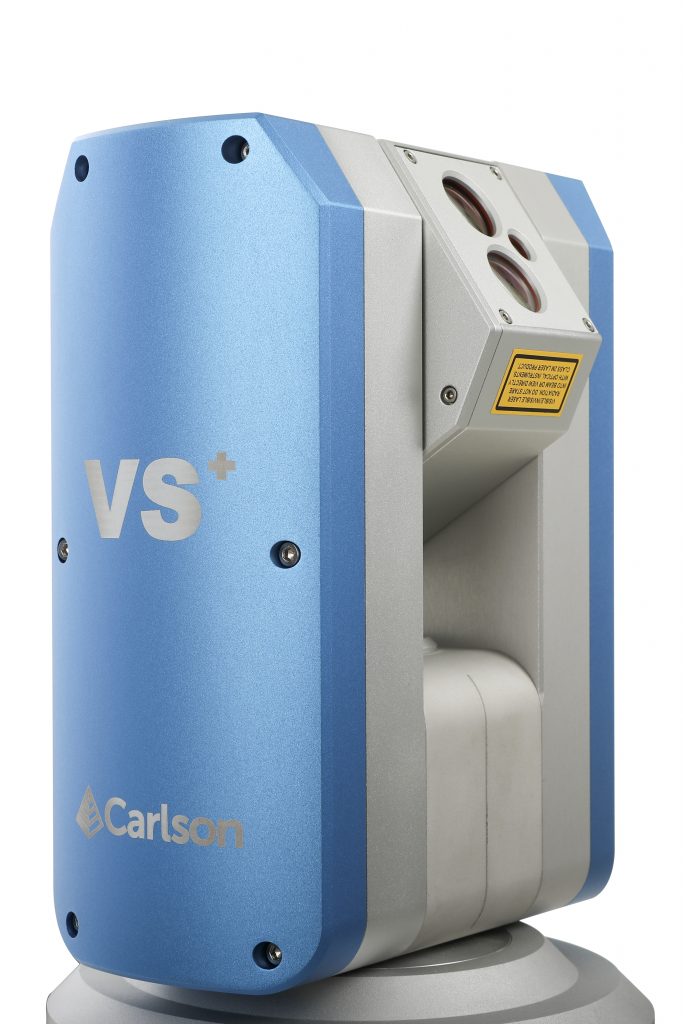 Access the inaccessible with Void Scanner+ real-time 3D laser surveying
A specialised, ruggedised instrument, Void Scanner+ uses time-of-flight laser measurement to map the shape, position and spatial location of voids, which helps ensure both the safety of personnel, and the protection of stock and underground sites.
Void Scanner+ data is used to ensure more efficient and profitable mineral extraction. With accurate, up-to-the minute site maps, you can better monitor progress, improve planning, reduce wastage, maximise extraction and speed up project timescales.
Enhance project capability
Now with multi-station project capability, Carlson Scan software enables you to scan from multiple locations and view the resulting scans together in real time for a complete 3D representation of the site.
Minimise safety risks
Flexible deployment options and wireless communication mean operators can retreat to a position of safety and still view results during scanning.
Improve site management
Use Void Scanner+ data to better monitor and control ore loss and dilution by comparing the scanned stope with the design data. Scans also provide a record of daily productivity to support decision making.
| | |
| --- | --- |
| | The all-new VS+ comes with all the benefits of integrated Wi-Fi connectivity and a built-in rechargeable lithium power supply reducing the need for redundant accessories and cables. This will ensure faster and simpler setup and deployment methods during mine operations. (Read the product announcement Press Release). |
Next steps
For further information and the best possible application and performance support please contact Carlson at lasermeasurement@carlsonsw.com
Simplify operations
Quick setup and simple operation is essential for those who use Void Scanner+ for daily void volume calculations. Ten minutes is all it takes to unpack the system, connect cables, mount the boom and ready the software.
Speed up decision making
Each Void Scanner+ data point has XYZ co-ordinates to allow accurate geo-referencing with the mine's co-ordinate system. This means that scans can be stitched together in real time for an instant visual of the site.
Reduce scanning times
With a 200 points per second scan rate, a horizontal scan extent of 360° and a vertical scan extent of 270°, the Void Scanner+ enables you to complete a detailed scan of 1˚ increments in under 12 minutes.
Void Scanner+ applications, deployment, accessories and software
Versatile deployment and applications: Solve a range of underground surveying challenges
Intuitive cavity monitoring software: User-friendly Carlson Scan software for mining and construction projects.
Enhance your underground project capabilities: Specialist accessories help you get the most out of Void Scanner+.
Ruggedised product design and world-class engineering: Void Scanner+ is designed for use in extreme conditions.
Downloads
Brochure: VS+

A specialist ruggedised instrument, Void Scanner uses time-of-flight laser measurement to map the shape position and spatial location of voids to help ensure the safety of personnel, stock, and valuable underground sites.

Click on image for brochure .pdf file or choose one of the following languages:

Legacy Product(s)
End-of-Life/Service Notification of Intent for Carlson Void Scanner MK4
Mining Hardware, Marine, and Modules Products