User Conference
Carlson 30th Anniversary User Conference, April 7 – 10, 2013
IMPROVE YOUR SKILLS ● LOOK TO THE FUTURE ● CELEBRATE THE PAST
The Carlson 30th Anniversary User Conference was held April 7 – 10 at the historic (and beautiful) Hilton Cincinnati Netherland Plaza in Cincinnati, Ohio. The three-day conference attracted Carlson Software users from more than 20 countries to see what was new with the technical aspects of Carlson Software's product lines as they applied to the land development and mining industries.
Information about downloading class data sets to be sent to attendees soon!
The event included three days of comprehensive training on Carlson's newest software, a chance to discuss the software with the programmers, exciting industry speakers, guest presenters, a celebration banquet, demos of Carlson's newest hardware offerings and much more, all designed to improve attendees' productivity and efficiency.
In addition to the three days of training by Carlson's expert staff the event has select guest presenters who expanded the level of professionalism and class offerings.
In addition to the extensive line-up of courses presented by Carlson staff over the three days, the following are the 16 guest presenters for the event and their subjects. They include:
Walt Liles, Technical Support & Trainer at Roper Laser Company – 3D Highway Road Modeling (utilizing Carlson Civil)
Richard Henline, PS, of surveyorcentral.com – The INs and OUTs of Carlson Software and Google Earth (utilizing Carlson Survey) & GIS360
Marco Cecala of Take-off Professionals – 3D Utilities for a BIM Project & Advanced Site Building (utilizing Carlson Civil and Carlson Hydrology)
Jennifer DiBona of That CAD Girl – Field-to-Finish for Survey and GIS from a GIS Dummy (utilizing Carlson Survey) and We. Will. Standardize… Even if it Kills Us!

Lance André of Geomatics Consulting, LLC – GPS Fundamentals and Error Sources and SurvCE RTK Setup and Use (both utilizing Carlson SurvCE and Carlson SurvPC)

Shawn Klingener, PE, of Waldron Engineering and Construction Inc. – Carlson Civil for Exporting Proposed Contours to Autodesk Revit®
Marcel Brejcha, CEO of K-DATA Company – 3D Modeling of Open-Pit Mining Affected Area in Czech Republic (utilizing Carlson Civil, Carlson Geology, Carlson Basic Mining, Carlson Surface Mining, and Carlson Takeoff)
Christopher Golding, PSM (user of Carlson Software since 1996) – Mentoring and Training New Employees: a How-To Guide to Teach Entry-Level Employees about Surveying (utilizing Carlson SurvCE, the Carlson Surveyor+, and Carlson Civil Suite)
Scott Rahm of Amico Infrastructures – From Bad Drawings to the Field (utilizing Carlson Takeoff)
Dan Sypersma of Victor Graphics – Mining-Linking to External Data will describe how he uses external data structures to create detailed GIS type reports.
Darrell Trent , formerly of Peabody and Patriot Coal –  Advanced Mine Mapping – Using Dynamic Blocks.

A presentation on mining-related productivity tips using Dynamic Blocks.

Peter Nahan of Goldcorp – Haul Truck Cycle Analysis An explanation of how to use the haul cycle analysis tool. This tool is used for providing a quick estimate of the cycle times.
Ray Antaya of ECI Technologies – Basic Model Building Showing varying data types appropriate for creating surfaces, this session will examine the fundamental principles behind model making.
Rick Ellis of Cadapult Software Solutions Inc. and author of A Practical Guide to Carlson Survey 2013 – Moving Seamless between Carlson Software and Civil3D, showing It will also show you step-by-step procedures and best practices for moving data between those two programs including working with LandXML data, the Export to AutoCAD command and much more.
Matthew Greer of Gibson County Coal – Land Management and Spatial Analysis Techniques with Carlson GIS, an introductory overview of tools offered in the Carlson GIS module that may be used for organization and maintenance of spatial data.
Mike Flamm, Police Specialist, Cincinnati Police Department, ACTAR #1331 – CSI Mobile: collection of field data for the experienced and novice total station operator alike, covering basic operation and field collection techniques and extending to advanced crushed vehicle measurement.
We hope to see you at our 4th User Conference, slated to be the best yet, at the Hilton Cincinnati Netherland Plaza for three days of improving skills and expanding horizons as we celebrate 30 years of working for you and look to the future.
See you in April 2013!
Carlson Software 30th Anniversary User Conference Sponsors
PLATINUM SPONSOR
Juniper Systems
GOLD SPONSORS
Hemishere GPS Inc.

NovAtel Inc.


Satlab GeoSolutions AB

SILVER SPONSORS
HHCS Handheld USA Inc.

MGB-Tech bvba
Dimension Funding

Moonsoon Networks Inc.

Where to Stay
The Carlson Software 30th Anniversary User Conference will be held entirely within the Hilton Cincinnati Netherland Plaza hotel. Our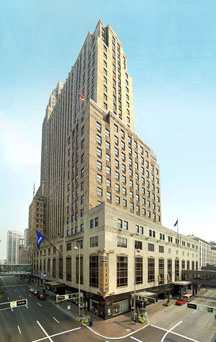 Complete Registration/Lodging Package includes three nights lodging in this registered National Historic Landmark, which is one of the world's finest examples of French Art Deco style. For those wishing to book this hotel on their own, Hilton Cincinnati Netherland Plaza hotel is offering a special rate for Carlson Software User Conference attendees.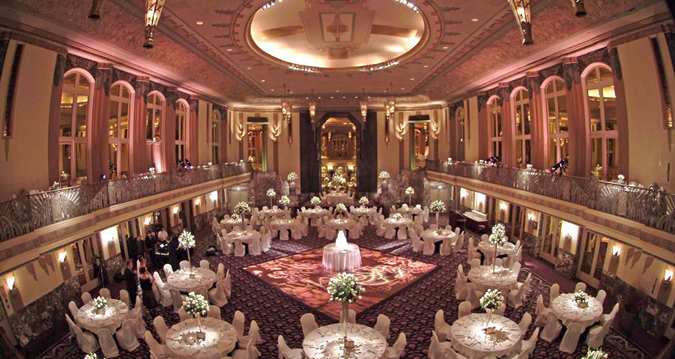 We will be utilizing all of the completely renovated hotel, which has been open since 1931, including the Continental Ballroom for the opening April 7 Welcome Reception, sponsored by Juniper Systems, and the hotel's magnificent Hall of Mirrors for our 30th anniversary dinner gala on Monday evening, April 8. The hotel also boasts an extensive, well equiped gym at Carew Tower, which offers a variety of cardio and resistance machines, plus a lap pool, steam room and sauna. Things to do in Cincinnati.
In addition to the Welcome Reception and 30th Anniversary Dinner Gala, all breakfasts (3) and lunches (3), plus morning and afternoon snacks breaks each day will be provided at the hotel during the conference. Meals will be overseen by American Culinary Federation 2011-2012 USA Chef of the Year Todd Kelly.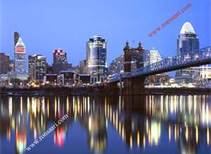 The Hilton Cincinnati Netherland Plaza hotel is within the Carew Tower complex, across from Fountain Square in the heart of downtown Cincinnati. It's easy to take the skywalk to Macy's, Tiffany & Co., and Saks Fifth Avenue, or to walk less than four blocks to find more than 90 shops and restaurants. There is easy access to the sports stadium (the Cincinnati Reds will be playing the Washington Nationals in 1 p.m. games on April 6 and 7, but out of town for the rest of the User Conference), the National Underground Railroad Freedom Center, art museums and The Banks. The Banks is a Cincinnati entertainment district featuring dining, bike trails, fountains, a concert green and great views of the Ohio River.
Driving in? Get directions! Things to do in Cincinnati.
Flying in?  For those flying into Cincinnati (CVG) Airport, Executive Transportation Services — http://www.executivetransportation.org/ — handles the shuttle service to and from the airport. Van service is $22 per person one way and $32 round trip. Advance reservations are not necessary from the airport to the downtown hotels as the transportation desk is open through last flight and located in baggage claim.
Class Information for Carlson's 30th Anniversary User Conference to be held April 7 – 10 in Cincinnati, Ohio, U.S.A., is complete. Times for each class will be added here soon but are available once you register on the User Conference Registration pages or click on the Schedule tab. Courses are listed in the order that they will be held for each track, with four 90-minute classes scheduled for each day.
Courses will be held over the three days of the conference and course tracks will include:
If you're looking to receive updates on the Carlson Software 30th Anniversary User Conference, please
sign up here
.
Carlson 30th Anniversary User Conference Schedule, April 7-10
Sunday, April 7
4 – 7 PM                               Registration
5:30-7:30 PM                    Opening Reception, hosted by Juniper Systems
Monday, April 8
6:45-10 AM                         Registration
7 -8:30 AM                          Breakfast, hosted by Dimension Funding
7:45-8:45 AM                    Welcoming Plenary
9-10:30 AM                        First Class Session
10:30-10:45 AM               Snack Break
10:45 AM-12:15 PM        Second Class Session
12:15-1:30 PM                   Lunch, hosted by SatLab
1:30-3 PM                            Third Class Session
3-3:15 PM                            Snack Break
3:15-4:45 PM                     Fourth Class Session
6 – 9 PM                               Carlson 30th Anniversary Gala Reception & Dinner
Hall of Mirrors, Cincinnati Netherland Plaza Hilton Hotel
Tuesday, April 9
7-8:30 AM                           Breakfast, hosted by MGB Tech
8:30-10 AM                         First Class Session
10-10:30 AM                       Snack Break
10:30 AM-12 PM               Second Class Session
12-1:15 PM                          Lunch, hosted by NovAtel
1:15-2:45 PM                      Third Class Session
2:45-3:15 PM                      Snack Break
3:15-4:45 PM                      Fourth Class Session
Wednesday, April 10
7-8:30 AM                           Breakfast, hosted by Handheld – USA
8:30-10 AM                         First Class Session
10-10:30 AM                      Snack Break
10:30 AM-12 PM               Second Class Session
12-1:15 PM                           Lunch, hosted by Hemisphere
1:15-2:45 PM                       Third Class Session
2:45-3:15 PM                       Snack Break
3:15-4:45 PM                       Fourth Class Session