Carlson Software User Conference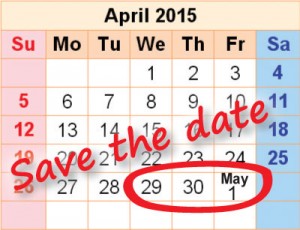 Save the Date! April 29 – May 1, 2015, for the 5th Carlson Software User Conference. More information on class schedules and special events to follow soon!
Carlson Software's new home offices in a renovated warehouse and historic Maysville, Kentucky, U.S.A., will be the backdrop of two days of specialized and intense training.
   Registration is now open, CLICK HERE.
The Carlson Software User Conference will include an opening plenary session on Wednesday afternoon, April 29, to be followed by a welcome reception at Maysville's Washington Opera House, followed by two full days of classes at select sites around the town, plus breakfast, lunch and snacks on April 30 and May 1, and a banquet for all on Thursday evening, April 30.
The theme of the upcoming User Conference is The Frontier Spirit, inspired by the spirit of renowned frontiersman Daniel Boone, who at one time resided in Maysville, Kentucky, and worked as a surveyor in the then fledgling community (called Limestone at the time). This 5th Carlson User Conference is dedicated to both showcasing the newest technology, but also providing the education needed to improve your skills to not only keep up but stay ahead in our rapidly evolving industries.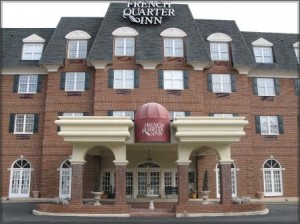 Cincinnati, OH (CVG)
– 1 hour
Airlines: Air Canada, US Airways, Allegiant, Delta, Ultimate Air Shuttle, American Airlines, Frontier, and United.
CVG Airport to Maysville
Lexington, KY (LEX)- 1 hour 30 minutes
Airlines: Allegiant Air, American Eagle, Delta, United, and US Airways
LEX Airport to Maysville
Columbus, Ohio (CMH) – 2+ hours
Airlines: Air Canada, American Airlines, Delta, Southwest, United, and US Airways.
CMH Airport to Maysville
Class Tracks
Civil
Data Prep
Elective
Field
GIS & CSI
Mining
Spanish
Survey
Takeoff
See Ricky Skaggs preform on Wednesday evening after the plenary session and reception. Those attending will get the best seats in the Opera House.
By age 21, Ricky Skaggs was already considered a "recognized master" of one of America's most demanding art forms, but his career took him in other directions, catapulting him to popularity and success in the mainstream of country music.  His life's path has taken him to various musical genres, from where it all began in bluegrass music, to striking out on new musical journeys, while still leaving his musical roots intact.