Trends in the CAD Software Industry: Subscription-Only vs. Perpetual Licenses
A new trend in the way software is delivered is subscription-only licensing, often via Software-as-a-Service (SaaS), with the longstanding method of one-time purchasing of software being referred to now as "perpetual" licensing. This "pay-as-you-go" system offers a new business model to software companies, but is it good for end users of software?
It's no surprise that companies operating dozens or hundreds of workstations are considering subscription licensing or SaaS, as a replacement to purchasing on-premise media. After all, the solution offers convenient scalability and the ability to outsource the work of integrating software into your business.
"The subscription model limits companies in that they no longer truly own their software."
However, the advantages of subscription licensing aren't ideal for every business model and in some cases won't deliver the cost-savings that companies are looking for. That's why many independent software vendors, including Carlson Software, are sticking with the perpetual licensing model that works best for their customers. Consider the growing number of complications that come with subscription-licensing before committing the company to an annual contract.
Shift toward SaaS further complicates subscriptions
The Software Development Times noted that more and more independent software vendors are looking to move to a subscription licensing model. The payment strategy certainly has its appeal – low upfront costs and regularly scheduled updates are streamlined into a single recurring bill. These benefits come with the company losing several measures of control over its business critical applications. Akin to renting a vehicle, the subscription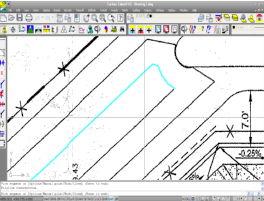 model limits companies in that they no longer truly own their software.
Signing up for a software subscription license now could also mean having to deal with a shift to the cloud at a later date.This trend will mean that more and more of their customers will begin to share the same risks as the data centers running their subscription-based software. Likewise, companies moving to subscription licensing via software-as-a-service will have to keep checking in with their SaaS provider to make sure they are providing customers with the most up-to-date reliability information. The more that software providers head into the cloud, the more their customers become dependent on them to serve their customers.
Dependence on another company to run the business is one of many reasons that corporations have resisted moving their operations to the cloud. Over 90 percent of data centers experience unplanned downtime, according to Datacenter Dynamics – it's no stretch of the imagination to fear that a host for software service may experience a downtime and leave its clients sitting on their hands. In fact, provider Verizon scheduled a 48 hour downtime period for repairs just last month, according to Data Center Knowledge. This pattern can create distracting uncertainty for companies even when outages are scheduled far in advance. While not all software subscriptions are delivered via SaaS, it seems that this strategy is gaining momentum across the industry.
Companies may not always benefit from subscription pricing
One of the key advantages of a perpetual license, even when strictly comparing on-premise software options, may become an even bigger benefit as more ISV's move toward subscription-only pricing. In these scenarios, clients will have to pay subscription fees to ensure that their companies get full access to the software they need to operate – the catch is that access to this software ends as soon as the company quits paying their subscription fee. In some cases, this means clients are given read-only access to their old files, while in other cases this data disappears completely.
Carlson Software provides solutions that you can own, so you're not subject to the hassles that come with signing into a software license subscription. With applications for construction, mining, surveying and civil and hydro engineering, Carlson Software is designed to help you get the job done.This payment scheme makes it easy for companies to provide their clients with regular software updates, but takes much of the control away from clients and this erodes the value of subscription-licensing as a long-term solution. Much like when renting a car, a software subscription makes sense because of its advantages in the short-term. Todd Carlson, Takeoff Product Manager for Carlson Software, hinted as much when he noted the company's customers "…want to own their software, upgrade when they want to, and not be locked out of our software if they don't pay month-to-month or even year-to-year."