Registration now open for the 17th Annual Carlson Mining Users Conference, April 22-24
Sign up now for Carlson Mining's 17th Annual Training Conference. This year's event will feature two-and-one-half days of intense class training (schedule TBD). The class time will be followed by an afternoon golf outing (Thursday, April 24). The cost for the event is $995.
Slated to be held Tuesday through Thursday, April 22 – 24, at the scenic Pointe Hilton Tapatio Cliffs Resort in Phoenix, Arizona, the event will include on all three days:
Continental breakfast,
lunch, and
snacks during the breaks.
It is recommended that all attendees bring a laptop with the software loaded if possible (a demo copy can be loaded if not, but no laptops will be available).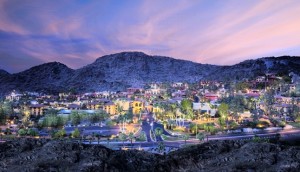 Learn more about new technology available and Carlson 2015. Classes will cover many Carlson modules, including Geology, Surface and Underground Mining, Civil and Survey. New technology, such as drone surveys combined with Carlson Point Cloud, 3D visualization and Natural Regrade will be demonstrated. The new Carlson 2015 commands will be shown and used in the training. Get to meet and talk with members of the Carlson Mining Division team including programming, training, support and sales.
For those planning to stay at the event venue, ask for the Carlson Software discounted rate ($159/night). Early registration is appreciated to help us with the planning for meals, rooms, and the golf outing. We look forward to seeing you there. Learn more.
Reserve your spot today! Click here.