Limited Time Special Pricing on Carlson Civil Suite, Hardware Packages, and Carlson CADnet
MAYSVILLE, Kentucky (November 2, 2015) – It's that time of year again at Carlson Software when the surveying, civil engineering, mining, and construction software company offers some of its most popular software products at special end-of-year prices. From now until close of business on Thursday, December 31, Carlson will be offering the Carlson Civil Suite and hardware packages with the options of the Carlson MINI2, Surveyor2 and BRx5, plus a CADnet special for existing customers.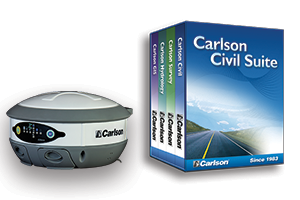 The special price for the Carlson Civil Suite 2016 includes maintenance through the release of the 2017 version. Normally costing $3750, the Civil Suite is comprised of Carlson Civil, Carlson Survey, Carlson Hydrology, and Carlson GIS. The end-of-year pricing for the Carlson Civil Suite is $2750 for a savings of $1000. The Carlson Civil Suite 2016 is a comprehensive, yet easy-to-master civil engineering software solution, which provides support for AutoCAD® 2016 and also works on AutoCAD versions 2010 and up. All Carlson 2016 office software comes with IntelliCAD® 8.1 built-in, which offers a CAD platform for no extra expense.
For those working in the field, a complete Carlson rover system special is not to be missed. With your choice of the Carlson MINI2 or Surveyor2, combined with the BRx5 GNSS Receiver and Carlson SurvCE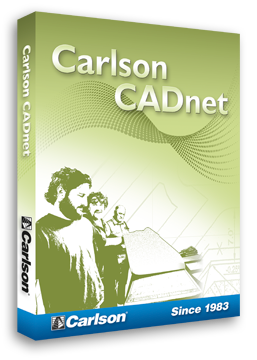 for an unbeatable package price of either $8995 (Carlson MINI2, BRx5, and SurvCE GPS) or $9995 (Carlson Surveyor2, BRx5, and SurvCE GPS). SOLD OUT
New this year is a special for existing Carlson customers—Carlson CADnet. CADnet was developed for more than 10 years within Takeoff, Carlson's popular site estimating and data prep software and allows users to create CAD from non-CAD documents such as PDFs, raster images, and paper plans. Carlson CADnet supports AutoCAD® and comes with IntelliCAD® built-in. This is in addition to working on legacy AutoCAD versions. You can save 33% and add CADnet to your arsenal for a limited time price of $995.
For more information about or to purchase any of Carlson's End-of-Year Specials, contact your local sales representative or your local Carlson dealer, visit the Carlson Specials page or call 606-564-5028 or 800-989-5028.