Just when I thought we had turned a corner…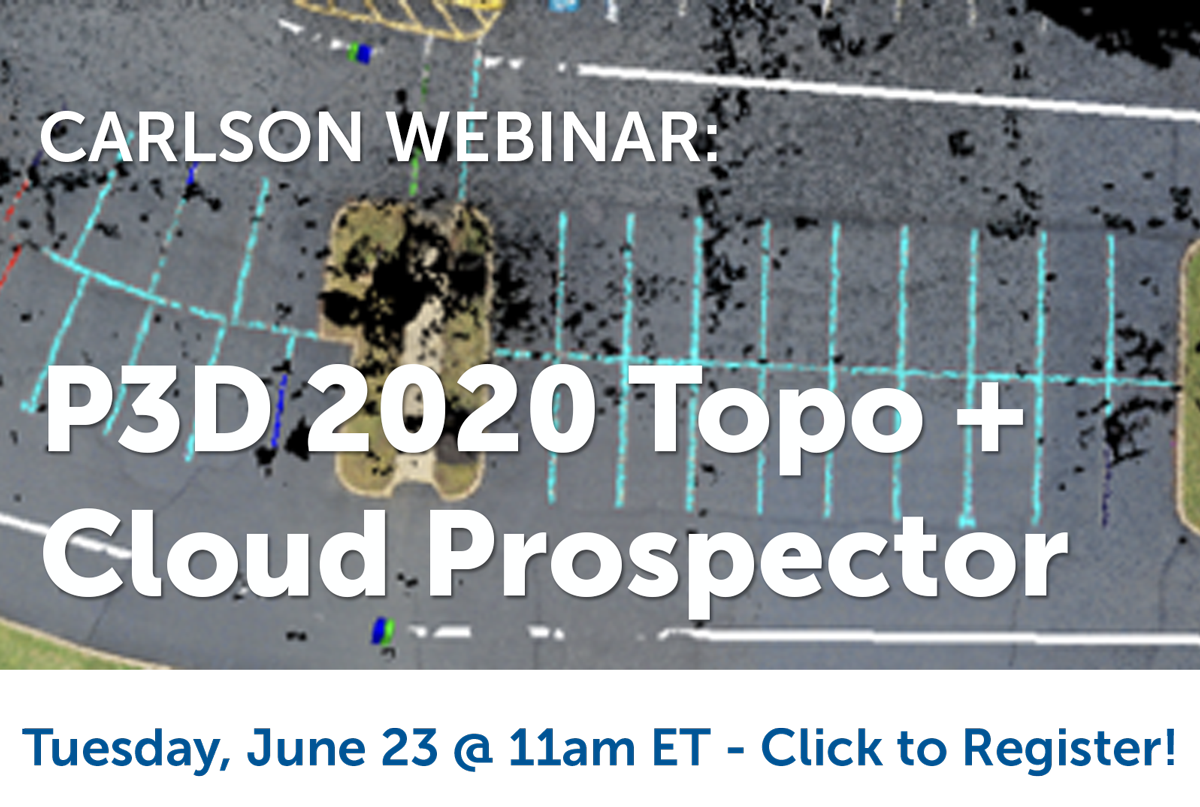 Just when I thought we had turned a corner…
Stores starting to reopen, the core businesses we support holding steady and then Wham!  Fire and violence spreading across US cities.  I wonder and worry about those I know who live in these areas – hoping for your safety – for the safety of all of us.
But you've read my blogs so, at the risk of making the worst possible joke at the worst possible time while attempting an amazingly inappropriate segue:
Things are looking up for urban as-built surveys!  (Insert laugh track here!)
While all this has been going on I've felt a lot like a cross between Igor and Elon Musk. The plans I urged you to make I've been making and executing, mostly working with one of our madmen (and women) programmers on a super secret point cloud project – the Holy Grail of Photogrammetry – Intelligent color recognition – feature extraction.
Carlson Prospector is a soon-to-be-released add-on module to Carlson Precision 3D.
Say you want to extract paint in a parking lot.  It's easy as:
1. load the cloud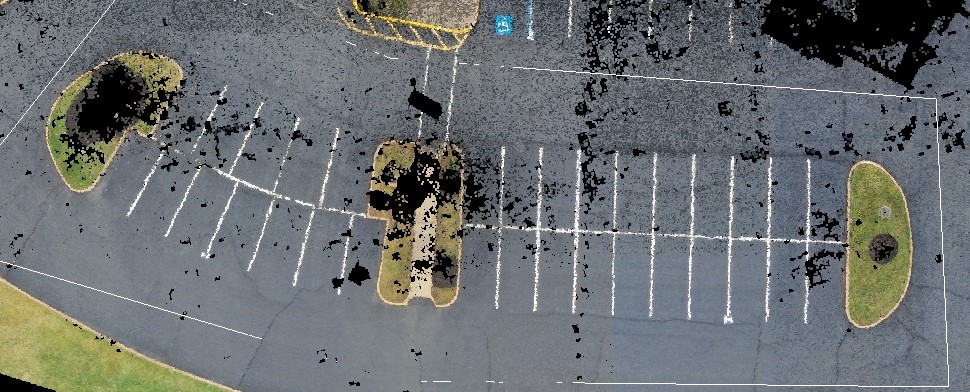 2. Search for paint by color

3. Draw 3D polylines and 3D lane stripes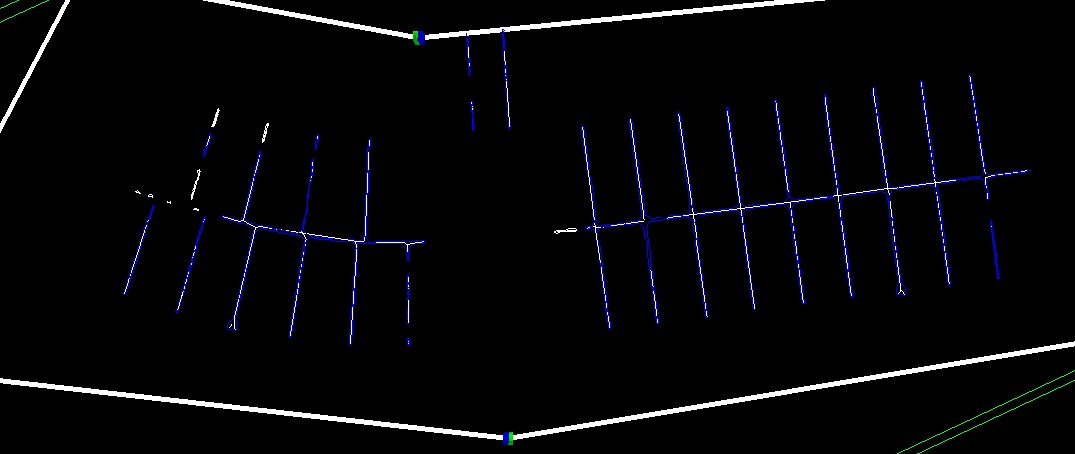 And here we are.  From a typical, not optimal point cloud by any means, to CAD deliverable.
Now I'll find the islands with another setting  (I did clean these up a little)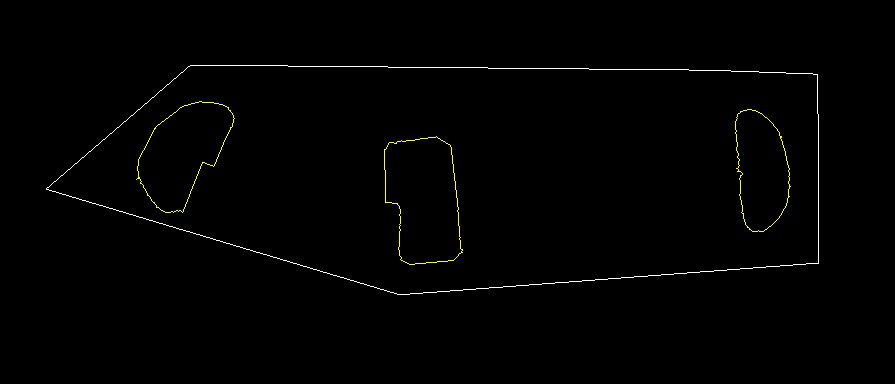 Here I'm going to target yellow road stripes
1)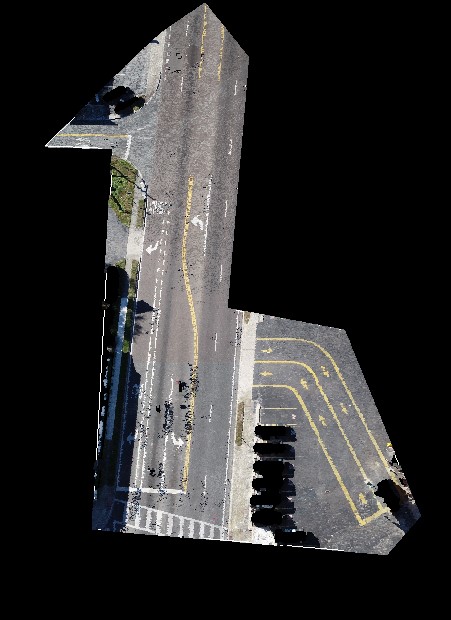 2) Find the paint.  You can see some false positive results on the left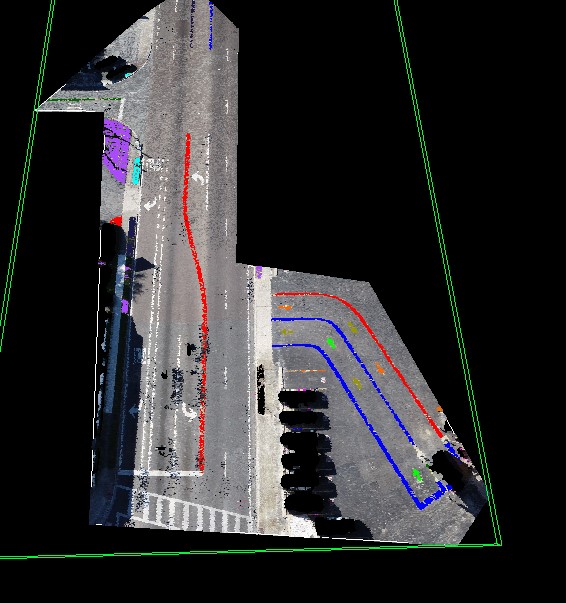 3) Extract the deliverable.  I deleted the false positive polys on the left. Yes, those are arrows!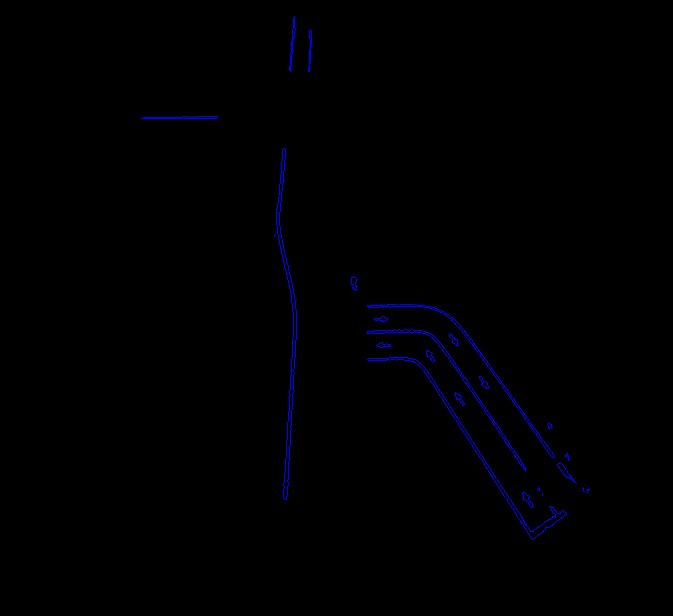 Here, I'm looking for the edge of pavement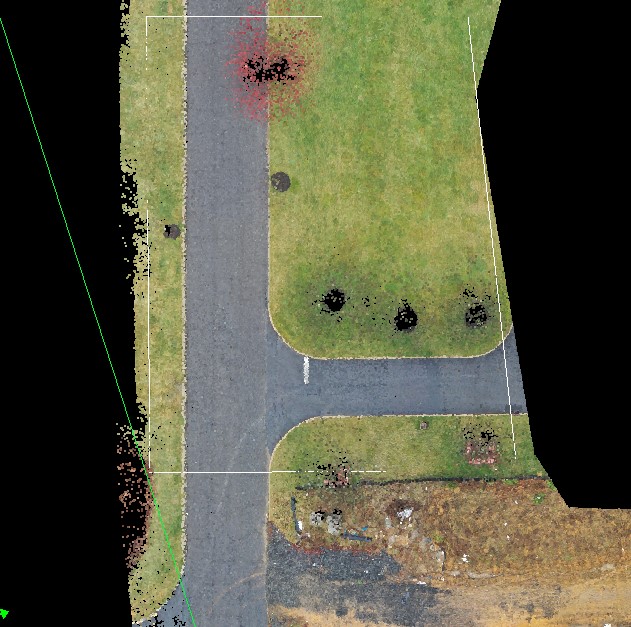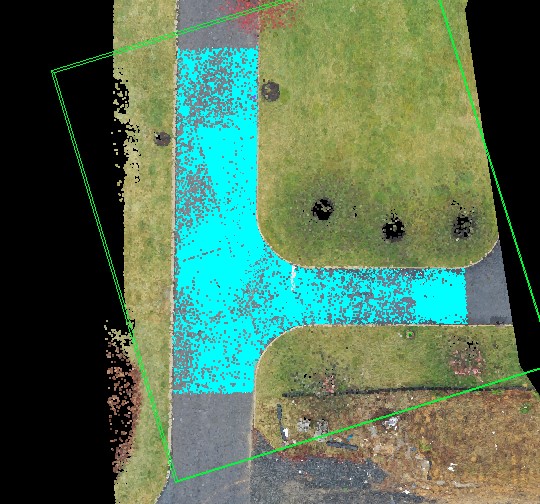 Edge of Pavement deliverable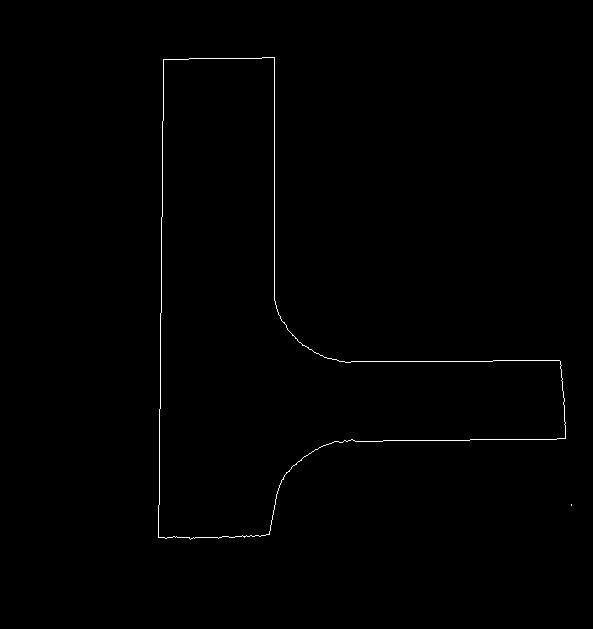 Let's find some stockpiles using our new Non-Ground extraction tool
Automatic toe of slope polylines for volume calculations and other deliverables.
Use the same technique to survey.
The cloud is stripped of these non-ground items – these are moved to a another cloud so they're not lost
Notice that we have drawn a polyline showing the edges that can be seen under the drive thru overhang!  I didn't clean up these lines at all. 
There we have it. 
You won't find this anywhere else. 
The next steps will be to automatically say:
That's a car, don't save it
That's a building – mark it so for downstream GIS
Those are trees and those are bushes – assign 2D and 3D CAD symbols
Lightpoles, signage, road furniture, paint stripes, road markings, parking stripes, etc. etc. etc.
Maybe we should build 3D meshes of these clouds and create models.
This work has already begun.
Welcome to Prospector 1.0.
I wish I had more time and another spot for a blog because you need to check out Carlson Ops, too.  Just released, if you're in need of fast, versatile, inexpensive cloud viewing and manipulation, especially for blast planning, try Carlson Ops.
And lastly, even though I attempted some humor earlier, I'm asking again for your courage and your character.  It's up to each us to reach out and help wherever we can.  The people we hire to "protect" us only show up after the damage is done, documenting the crime scene, dousing the ashes, comforting the grieving.  Only each one of us, through empathy, understanding and communication, can create a society where the fire never gets lit.  In remembrance of you, George.