Get software training at Carlson User Conference, April 29-May1
Comprehensive classes, generous gifts, downhome fun, and more at Carlson Software 'The Pioneer Spirit' User Conference, April 29-May 1
MAYSVILLE, Kentucky, U.S.A. (March 2015) – Calling all Carlson Software users to the Carlson "Pioneer Spirit" User Conference, to be held April 29 through May 1 in Maysville, Kentucky, the hometown of Carlson Software. Showcased at the event will be Carlson's new headquarters in a renovated warehouse and the park next to it that Carlson built and donated to the town.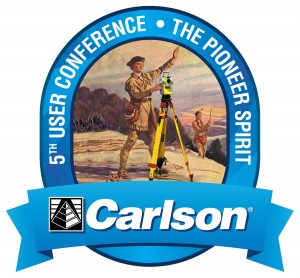 This fifth user conference hosted by Carlson Software will continue to offer comprehensive classes with this year's class tracks including: Civil, Mining, Field, GIS, Survey, Data Prep, Construction, and Takeoff. As in the past, Carlson will be providing all meals – a Wednesday evening reception, two breakfasts, two lunches, morning and afternoon snack breaks, and a Thursday evening banquet reception – during the conference. New this year is a special conference gift for all attendees and entertainment by country music star Ricky Skaggs and Kentucky Thunder.
In addition to some select Carlson-branded items, a USB-stick with data sets from all classes, and sponsors' offerings, each person attending the event will receive a iCOU 7-inch Android tablet, complete with Carlson Software's first app – Carlson GIS360. To be introduced at the User Conference, this new software is a simple, easy-to-use Graphical Information System data collection app for Android devices.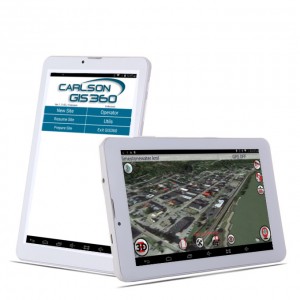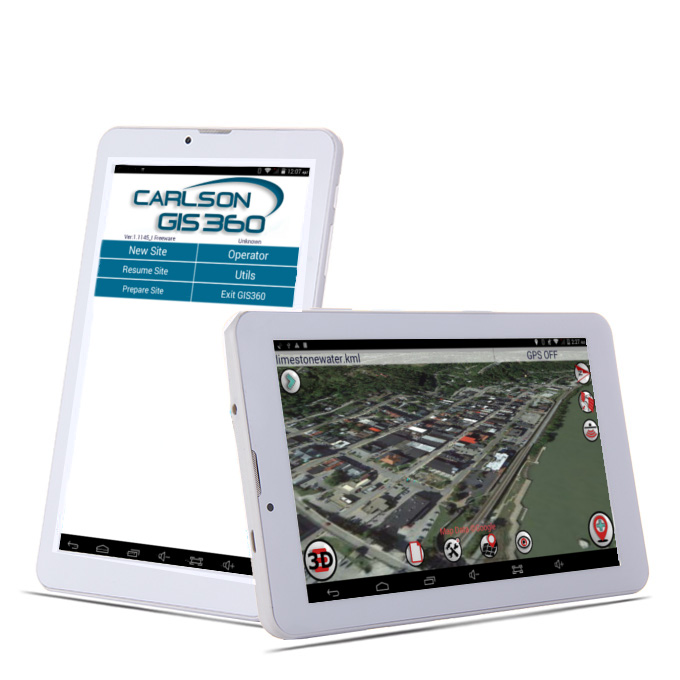 "With our new Carlson GIS360 app, users will be able to take a schema developed using the included Carlson GIS360 Data Designer, and download maps from Google Satellite or Google Maps in-office before heading out," says Bruce Carlson, president of Carlson Software.  "Then, in the field, they can use the app to quickly and easily measure points, lines, and areas using their defined properties, all while visually seeing the features placed right on the map.
"Carlson GIS360 will support FUJI's PL960 pipe locator, which passes information over Bluetooth, straight into the app.  It also will allow viewing your site in 3D mode, which has the ability to import 3DX files that are exported from Carlson's Office Software," he adds. "When done, export your data as KMZ or Shapefiles, and you can bring it straight into Esri® or Google Earth."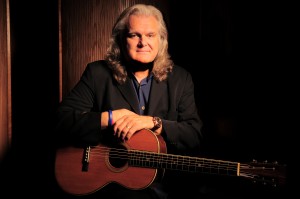 And, as something new, Carlson Software has also included some "Kentucky" entertainment in addition to the two days of intense classes. Wednesday evening, all those attending are invited to a talk by Maysville native and TV personality Nick Clooney (singer Rosemary's brother and actor George's dad) to be followed with a concert by Grammy Award winner Ricky Skaggs and Kentucky Thunder. Those attending the conference will get the best seats in Maysville's historic Washington Opera House for both Clooney's presentation and a 90-minute set by Skaggs, the popular singer, songwriter, and producer and a native of Kentucky.
Those wanting to attend are recommended to sign up soon as the conference is limited to just 200 attendees. All participants can expect personal attention with the planned low ratio of students to instructors.  The class schedule covering use of Carlson's data collection, surveying, civil engineering, GIS, and mining software is posted on the User Conference pages.