Fleet Manager Office 7.0 Office Released by Carlson Machine Control
Fleet Manager Office 7.0 Office Released by Carlson Machine Control
Just released, the new 7.0 Carlson Machine Control office software, Fleet Manager Office (FMO), combines the powerful tools of Carlson Software with the lightweight easy-to-manage interface of modern web design.
Designed to handle the two-way communications, data transfer, and remote monitoring of machines on a modern, connected mine-site, Carlson's Fleet Manager Office is designed to increase productivity, efficiency, and safety.
The new features of FMO allows for easy management and the ability to view multiple As-Built surfaces with the site linework. From there, custom reports can be created and emailed to users.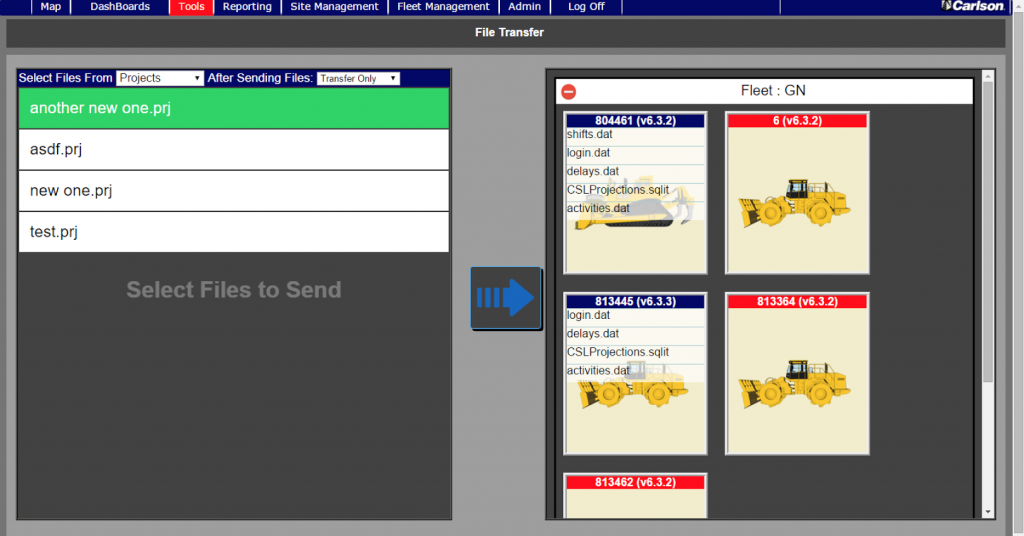 The new Stream Server and FMO Web uses modern, powerful protocols for machine connection and data transfer. With Carlson Grade's new required task feature, you can be sure the operator is logging their time accurately.
Improved data input and transfer means knowing the data is up-to-date and accurate. Send projects, installs, files and configurations to a single machine or your whole fleet with confidence.
More features of the new Fleet Manager Office include:
• Faster File Transfers
• Real Time Data Transfer
• Light Weight User Install
Powerful Productivity Reporting Tools
Individual Machine Volume Metrics
Dozer Push Metrics
Time Reporting
Drill Reporting
• Quick, Easy Report Customization
• Cloud Data Management
• Improved Workflow for Managing As-Built Surfaces
• Scheduled Reporting with Automatic Emails
• Comfortable, Clear Interface
• Surface Color Mapping
Cut/Fill Existing to Design
• Rover Position Trace
• Historical Replay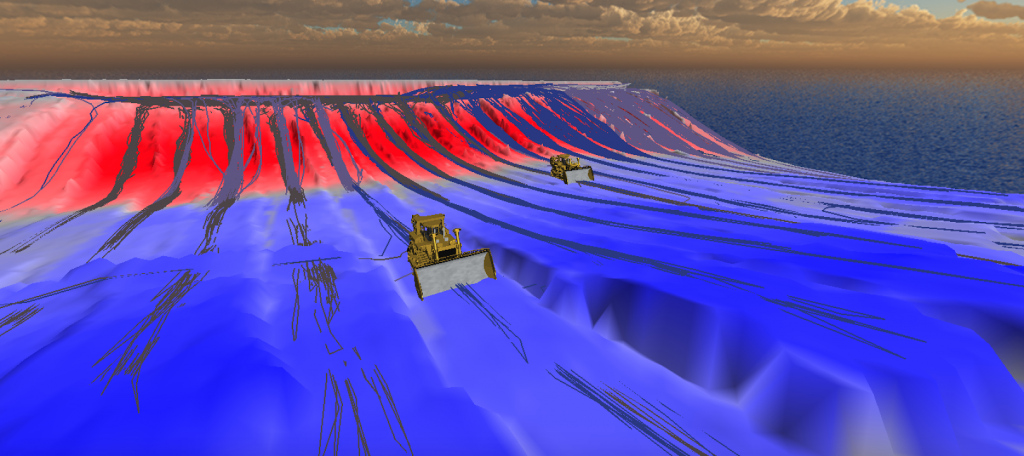 Carlson Machine Control Office software is available through Carlson's extensive machine control dealer network. For more information about the product and other Carlson Positioning & Machine Control offerings, call 606-564-5028, email machinecontrol@carlsonsw.com or visit www.carlsonmachinecontrol.com.