Save Now With Carlson End-of-Year Specials
Limited Time Special Pricing on Carlson Civil Suite, Carlson Survey Embedded AutoCAD, and Carlson Takeoff R8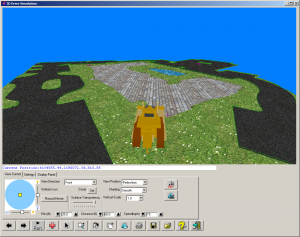 MAYSVILLE, Kentucky (November 19, 2014) – It's that time of year again at Carlson Software when the popular surveying and civil engineering software company offers some of its most popular software products at special end-of-year prices. From now until close of business on Wednesday, December 31, Carlson will be offering the Carlson Civil Suite, its Carlson Survey Embedded AutoCAD®, and the versatile Carlson Takeoff R8 at substantial savings.
The special price for the Carlson Civil Suite 2015 includes maintenance through the release of the 2016 version. Normally costing $4125, the Civil Suite is comprised of Carlson Civil, Carlson Survey, Carlson Hydrology, and Carlson GIS. The end-of-year pricing for the Carlson Civil Suite is $2995 for a savings of more than $1125. The Carlson Civil Suite 2015 is a comprehensive, yet easy-to-master civil engineering software solution, which provides support for AutoCAD® 2015 and also works on AutoCAD versions 2007 and up. All Carlson 2015 office software comes with IntelliCAD® 8.0 built-in, which offers a CAD platform for no extra expense.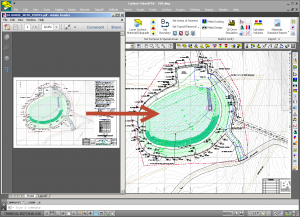 For those who prefer working with AutoCAD, the special price of $2695 for Carlson Survey 2015 with Embedded AutoCAD is not to be missed. Representing a $300 savings, this special comes with the 2013 AutoCAD OEM engine built in. The 2015 version of the easy-to-use, intuitive Carlson Survey Embedded provides upgrades to the 3D viewer that allows users to apply textures, animation, surface updates, even record movies and import Sketch-Up objects. The software's popular field-to-finish feature has also been enhanced for 2015 to allow surveyors to do coding on pipe networks that then allows them to build a network of pipes.
The rare special for $7500 on Carlson Takeoff R8 (Embedded AutoCAD) represents a savings of $1500 off its regular pricing of $9000. This software is designed for surveyors or contractors who work in AutoCAD or PDF documents doing estimating/bidding, data prep/3D model building, or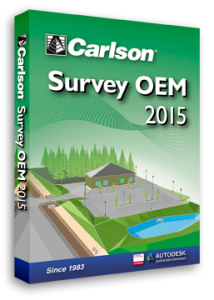 construction layout, stakeout, cutsheets. In addition to many other improvements, this newest version of Carlson Takeoff with the AutoCAD OEM engine allows users to easily share their drawings with its ability to create a 3D PDF.
For more information about or to purchase any of Carlson's End-of-Year Specials, contact your local sales representative or your local Carlson dealer, visit the Carlson Specials page or call  606-564-5028 or 800-989-5028.