Easy Start Guide for Field to Finish
Thanks for the responses!
I'd like to thank everyone that responded to my recent survey. The responses were both informative and helpful in establishing some priorities as I begin to formulate ways to help surveyors become more profitable through the use of Carlson Survey programs.
As I suspected and what was confirmed by the survey results, a good majority of you are out there with your heads down, working hard trying to get a survey out the door on time and on budget. There are also a lot of you who know that they could be doing a lot more with their software but struggle to find the time to learn it, get it set up right, or play with it long enough to figure out how to involve it in your existing work flow. Well, we are here to help!
I will be creating much more training material in the forms of videos, webcasts and written documentation in a focused manner to address everything from "Field to Finish" to "Point Cloud". I have recently developed an "Easy Start Guide" for Field to Finish that includes everything you need for a "Plug and Play" type of setup. Users will undoubtedly want to make changes to the field codes themselves to fit in with their existing system, but the underlying setup should be useful for new users and those who struggle to find the time to set things up. There will be more such guides coming soon and available on our website. Also keep an eye out for classes in your area and check with the "Certified Trainer" list at www.carlsonsw.com/support/training/partners .
There was also some helpful feedback from users sharing concerns and "wish list" items. We have heard you and will include your comments as we go forward with product development. As a user myself for the last 20 years, I have found Carlson to be beyond comparison when it comes to listening to their users and implementing their requests. A special thanks to those who left their contact information. It's helpful to be able to get back to you.
If you haven't had a chance to respond to the survey yet, it is still available. We love to hear from you.
Let us help you get "up and running" and make your company more profitable.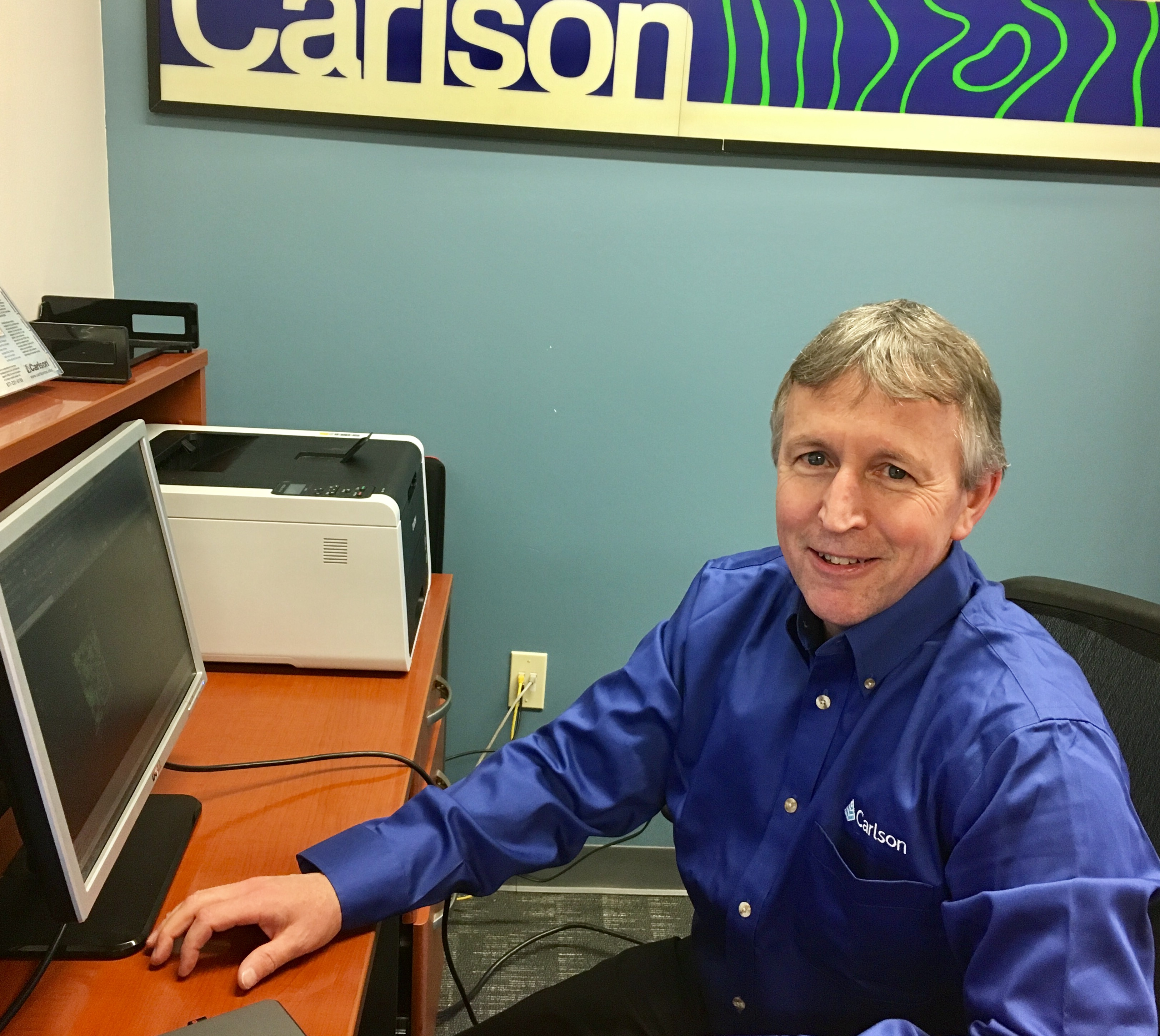 Douglas L. Aaberg, PLS
Survey Product Manager
P)617-393-2300×419
daaberg@carlsonsw.com
Quote of the Week:
"Hey Doug Point Cloud saved my butt today!
Processed a good size job, forgot to press contours but I did output a LAS file. Brought it into Point Cloud, made a closed 3D poly around the area I wanted, saved the poly to a drawing and Tinned it."
-Steve M., Carlson Survey user