Compatibility (with Civil 3D®)
I think that Carlson Software is one of the few companies left that intentionally works toward compatibility with other products. Carlson SurvCE still works on most top data collectors on the market today, but did you also know that Carlson office software also supports a large variety of import files from other data collectors and software?
For example:
• Importing raw files into Carlson's Edit Process Raw editor supports a wide variety of data collector formats.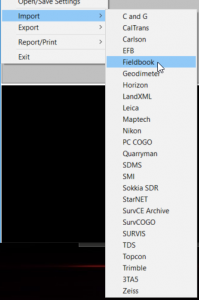 • You can export Carlson surface files to both Trimble® and Topcon formats for machine control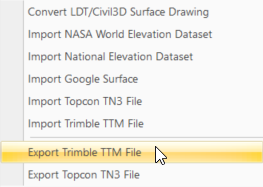 • You can import or export Google Earth files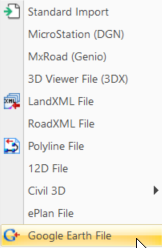 • With IntelliCAD 2019, you can work natively in a Microstation DGN file

But of all the compatibility questions I get beyond data collectors, it is working with Civil 3D® drawings and objects that I get asked about the most. Many familiar with Civil 3D see Carlson as a "completely different animal" and struggle to work between these two platforms. The reality, though, is many companies have made the decision to operate in such a dual environment and are looking for a work flow that is suitable.
Now, I would be remiss in not mentioning that Carlson Civil is a very robust civil design program that offers all of the dynamic design and editing functions advanced designers have become accustomed to. If you have never given Carlson Civil a try, I urge you to do so. It's a risk-free 30-day effort that may just surprise you.
However, some companies are entrenched in all the things they have been working on for years, creating styles, work flows, drawing standards, etc., and feel a change would be too disruptive, particularly in the engineering department. Likewise, many surveying firms have clients, or would like to have clients, that specifically use Civil 3D and require their deliverables to be compatible without manipulation on their part.
In reality, what most of those clients actually need is just the essential data that is particular to Civil 3D and its design applications. The graphics themselves, are not really the hang-up, as they are usually just "Xref'd" into their design CAD file and drawn over. For those types of situations, Carlson has an answer.
Below is an example of creating a complete drawing with Carlson running on IntelliCAD followed by converting it to a Civil 3D drawing.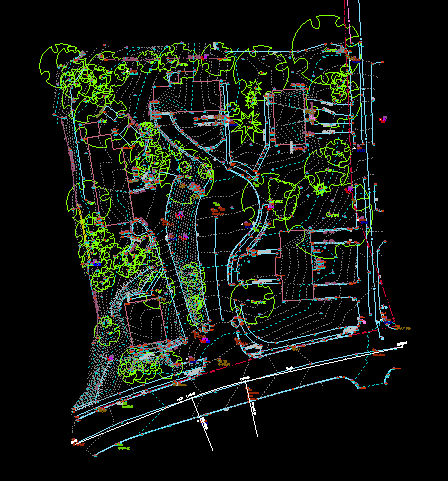 This process converts a drawing along with points, alignments and surfaces to a Civil 3D drawing containing the respective objects contained therein.
Converting to Civil 3D
1. From the file pulldown menu, select Export → Civil 3D Drawing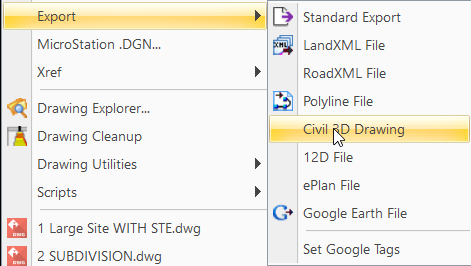 The program firsts prompts for a drawing file name to be saved.
2. When the Convert to Civil 3D dialog box appears, toggle the items you wish to convert.
Note: to convert points and centerlines, they need to be present in the drawing file.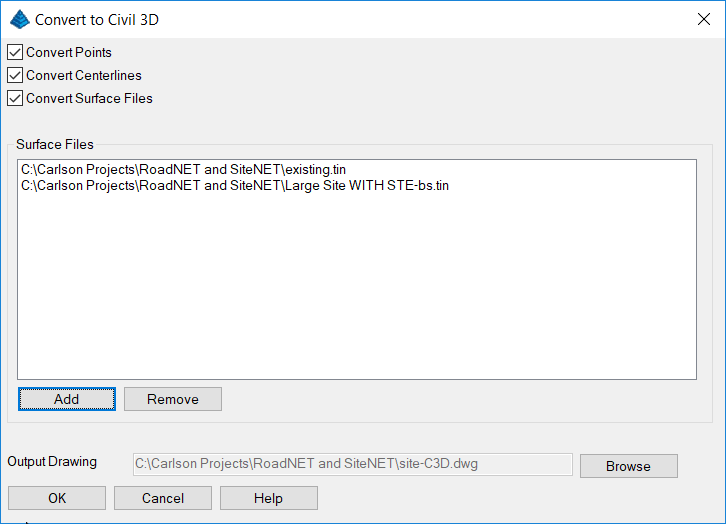 3. Click Add and select any TIN files you would like to include in the conversion.
4. Click <OK> and you will see a progress dialog box appear.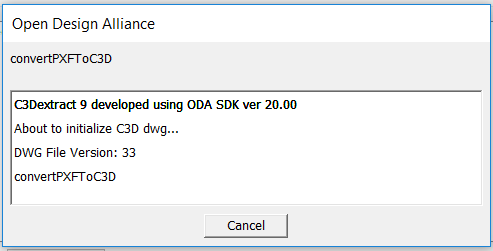 When complete and the file opened in Civil 3D, the end user will see:
Standard Points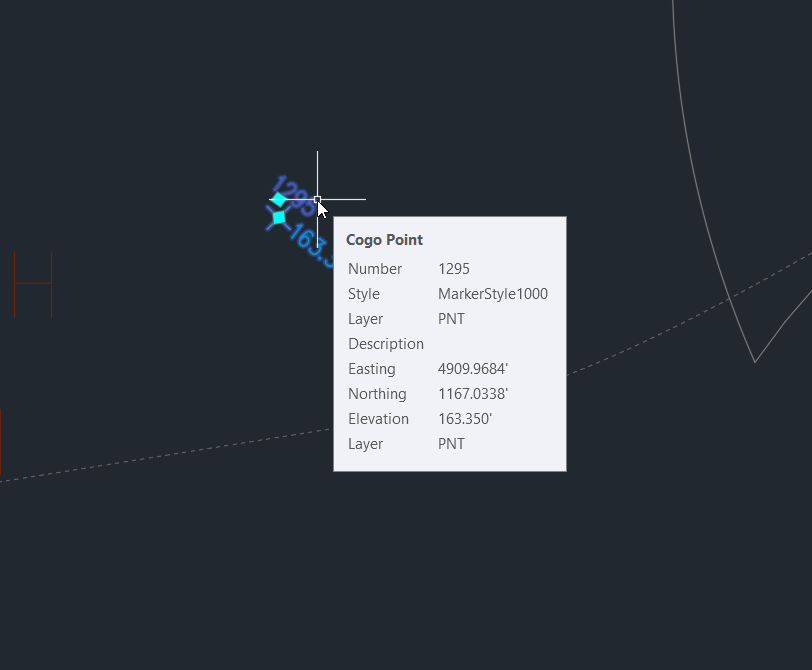 Surface File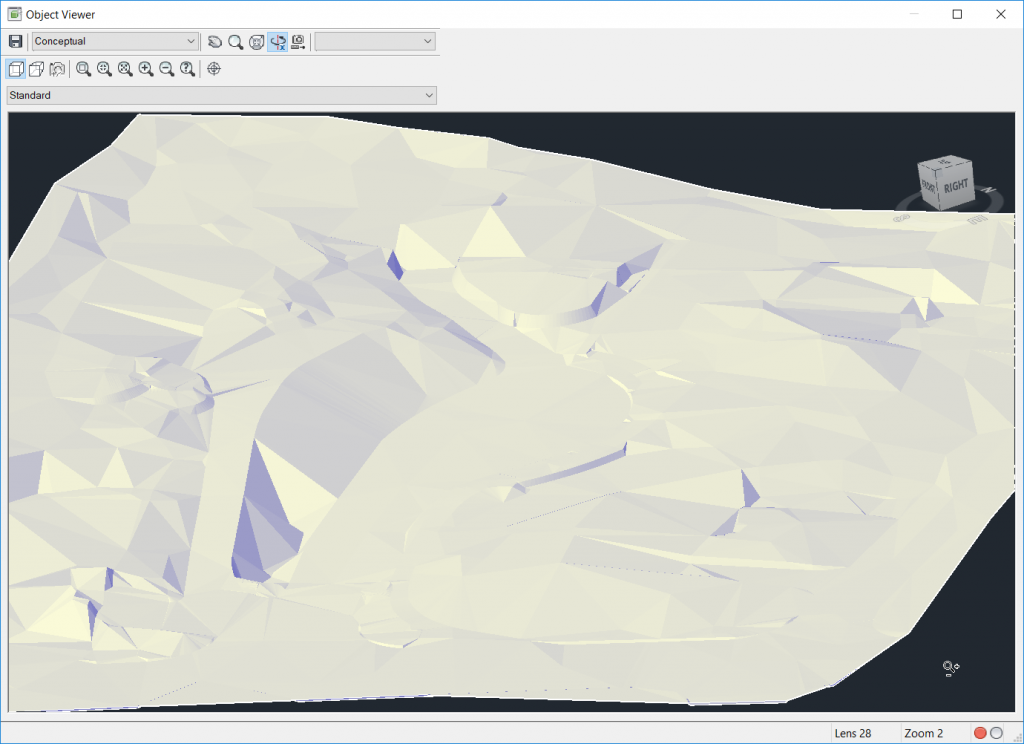 Alignments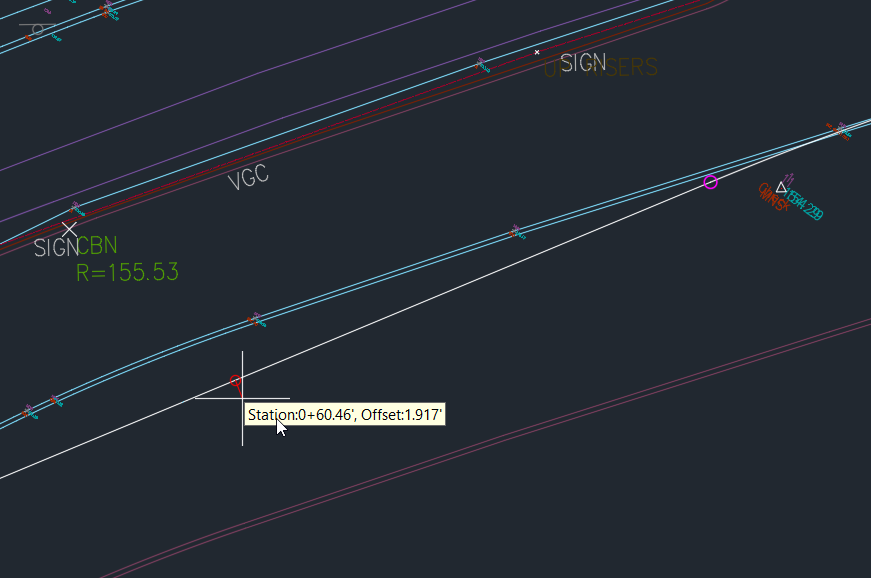 For many companies, this will be a very acceptable work flow and deliverable. The surveyors existing condition plan can be created using all of the familiar program routines such as Field to Finish, Triangulate and Contour, and creating base lines without compatibility issues.
The reverse procedure is also available by using the Import Civil 3D command.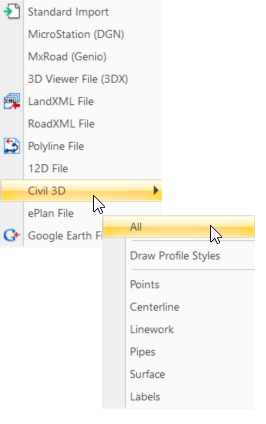 Other important compatibility things to remember are:
• Both platforms use the same DWG format. There is no compatibility issue for the drawing file itself provided the DWG version is consistent, i.e. not a newer version.
• Linetypes are compatible. They just often need to be copied into the default path or the path reset.
• Fonts are compatible.
• Annotative text is compatible.
• Blocks (symbols) are compatible.
One of the great advantages in using Carlson is that regardless of the routine and dynamic capabilities, at the end of the process, it creates straightforward CAD entities. Contour lines are polylines, symbols and points are blocks, and annotations are just text. That means the drawing can be sent to virtually anyone running a program that handles a DWG and they can read it. As a matter of fact, a 2019 Carlson drawing can be saved back all the way to release 14 without losing any data.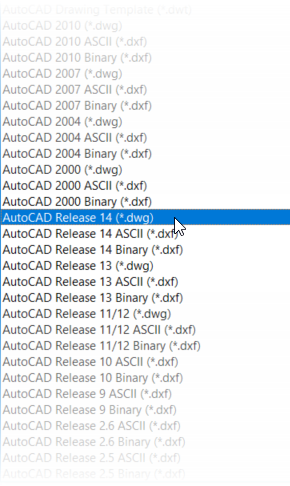 So for those companies looking to establish a work flow that gives the surveyors their preferred use of Carlson while their engineers run on Civil 3D, be confident that there is an efficient way forward.
Doug
Let's Grow Together.
Douglas L. Aaberg, PLS
Survey Product Manager
P)617-393-2300×419
daaberg@carlsonsw.com