Carlson Workshops
The end of fall routinely means cold weather is on its way (at least for me) and the beginning of another season of workshops, conferences and training. As I write this blog, I just completed teaching at a three-day workshop in Raleigh, North Carolina. There were somewhere around 150 surveyors and engineers attending this workshop. As I watched those taking notes and asking questions, it dawned on me how valuable it was to have everyone in one room and that we, as a community, don't do it enough!
Over this particular workshop, subjects such as managing point files, processing field data, using SurvCE/PC in the field, creating subdivisions, GIS and Point Clouds were all covered at a surprisingly deep level. Furthermore, all classes taught were very instructional and approved by the State of North Carolina for individual continuing education credits.
Admittedly, some programs and subject matter are inherently complicated enough that an hour-and-45-minute class still only covers the basics. But it certainly is a sufficient amount of time for a very good overview of a particular topic and in many cases, one small tip can be worth the cost (whether financial or time) of admission. This particular workshop also had one complete day of hands-on training that was more focused in content. Users who attended that day left ready to put their new knowledge to work back at their office.
Conferences for your local professional organization also provide opportunities for quality training. This January, the Pennsylvania Society of Land Surveyors is hosting three full days of in-depth training on several products including Carlson. These will count as continuing education credits as well. Attendees will have an opportunity to actually learn valuable skills as well as connect with peers. The work to put this together came from the members of the society itself. They pushed the idea of holding instructional classes that would count for their CEDs and help them in their daily work. It gives users a very cost effective way of learning the software that they have invested in. The trick is to push for content that your local society will see as credit worthy. For example, at the Raleigh workshop a half day was devoted just to data processing and least squares adjustments.
Training from Carlson staff aside, I think my favorite part of teaching at these workshops is the incredible feedback I hear from the users themselves. Many of the classes turn into somewhat of a "users conference" where attendees share ideas and offer valuable suggestions. Carlson actually implements this kind of feedback and uses it to help advance the program itself. It really does begin to feel like a community.
Carlson Training
Carlson does offer other opportunities for training. There is a list of Certified Training Partners on www.carlsonsw.com listed on the support page as well as training materials and a training calendar.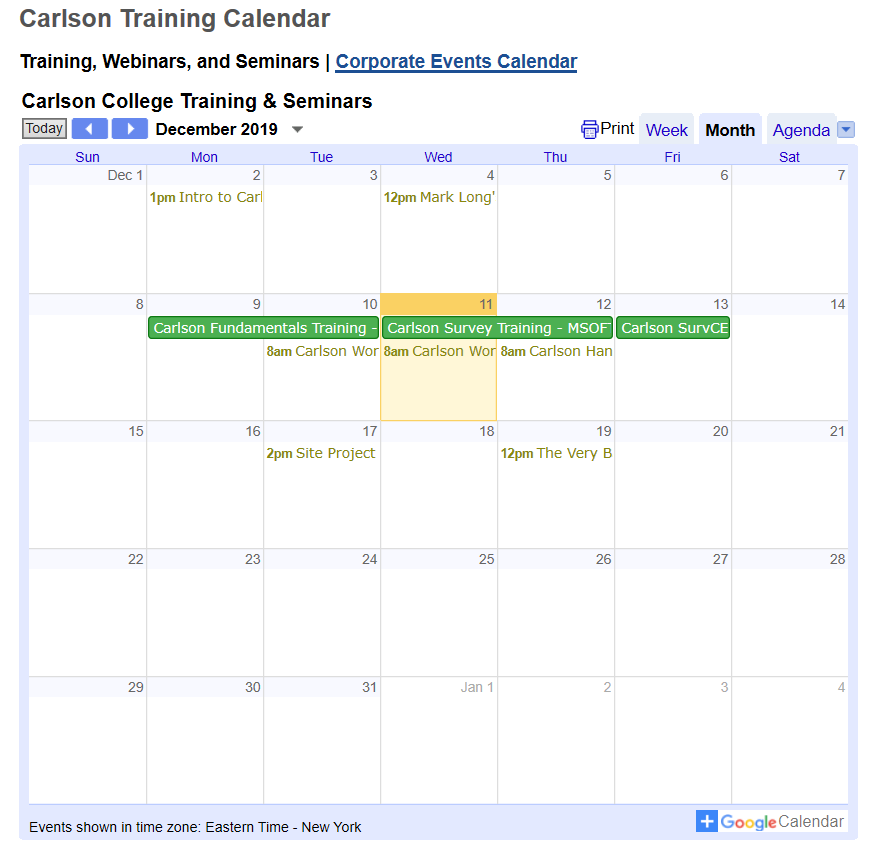 Carlson Academy has really taken off this year and is another good source for learning Carlson software. It is an online learning management system with targeted videos and printed material that allows users to learn just the parts of the software they are most interested in.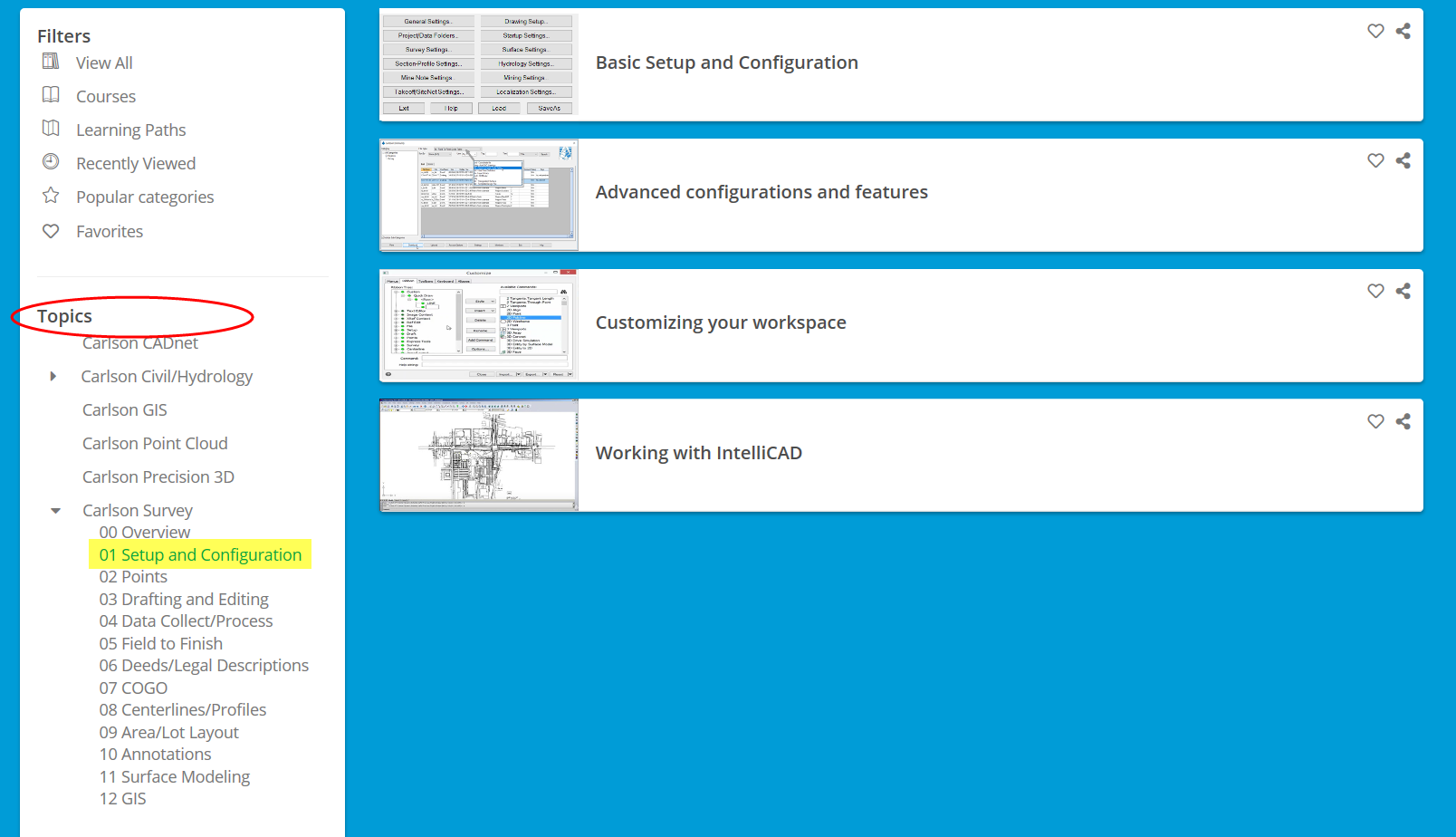 Carlson Academy is an ongoing project that will be continuously updated as time goes on, adding more and more content.
Carlson Workshops, however, are something I think would benefit a lot of users. Comparatively, it's an inexpensive option and offers the benefit of connecting with other users locally and around the country. And note that the 2020 Carlson "Go West" User Conference will be held next April 20-22nd in Portland Oregon. It is three full days of classes and learning tracks for a customized learning experience.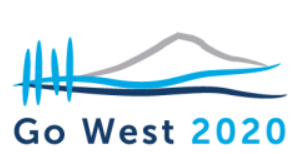 Registration is open at a lower rate until December 31st, so click here to register. It will be both informative and fun.
So look for an upcoming Carlson Workshop or get involved with your local chapter of surveyors and/or engineers and propose the idea of adding software and hardware training classes at your next annual convention.
See you in Portland
Doug
Let's Grow Together.
Douglas L. Aaberg, PLS
Survey Product Manager
P)617-393-2300×419
daaberg@carlsonsw.com