Carlson Releases Precision 3D Drill and Blast Design Software
MAYSVILLE, Kentucky, U.S.A (June 7, 2016) — Carlson Software's newest edition to the Precision 3D product line, Precision 3D Drill and Blast has just been released.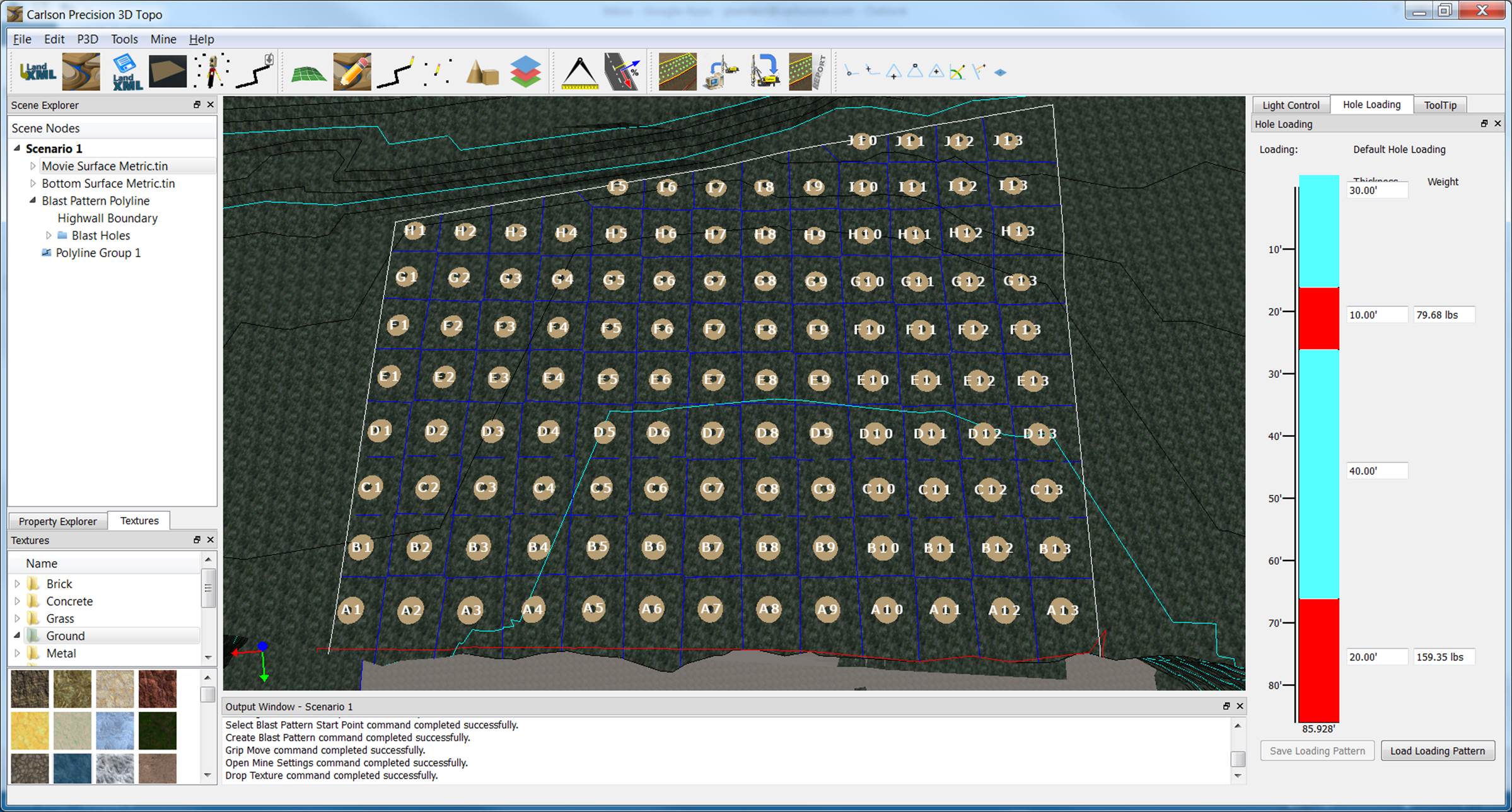 P3D Drill and Blast is built on a new, faster, interactive 3D engine with enhanced textures, transparency, lighting and rotation.
"Drill and Blast allows for quick and easy blast pattern layouts, with real time 3D editing and instant feedback," says Director of the Carlson Mining Division, Grant Wenker. "Criteria such as distance from the highwall face, or comparison of design vs. as-drilled hole locations are analyzed the entire length of each hole and color coded warnings indicate if there is a discrepancy."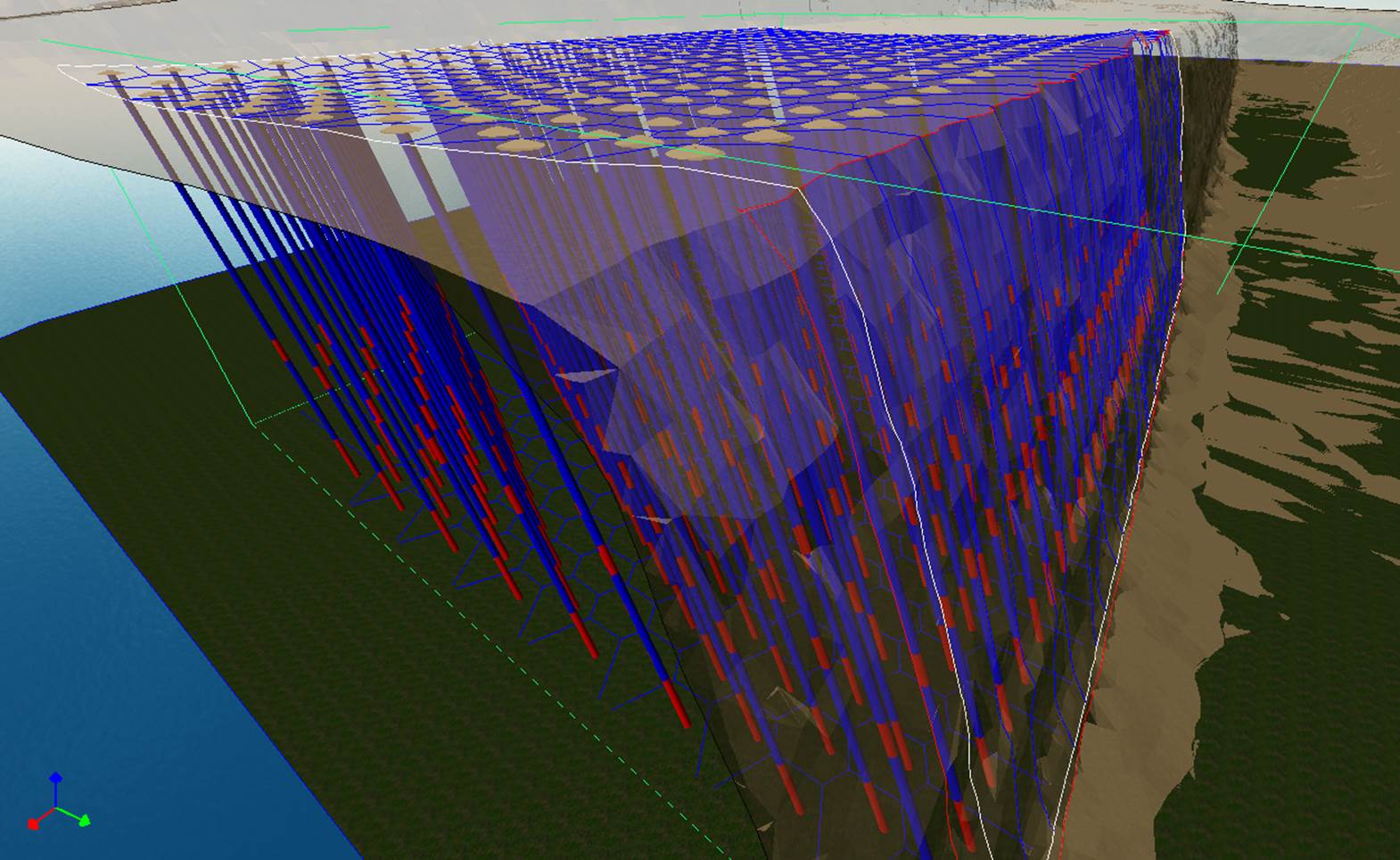 To begin a design using Drill and Blast, import surface files from XYZ, XML, Carlson's TIN or point cloud scan sources. This dynamic easy-to-use software creates blasthole patterns from options such as square or staggered, for both mine benching or construction design.
Drill and Blast's real time feedback allows users to quickly see distances from end walls or highwall face. To ensure a safe distance, highwall face tolerances can be set and color coded warnings will show if the hole is too close or too far from the face.
Other innovations in the software include the ability to:
Utilize any grid or TIN surface file offered in Carlson's office software, such as Carlson Civil or Carlson Geology;
Edit single holes, entire rows or columns for azimuth, dip angle, and depth;
Simulate blasthole loading with different materials and densities. Calculate and report the volumes for the entire design, including presplitting holes;
Color and hatch the blastholes based on highwall proximity or loading decks to compare to the surfaces;
Export final blasthole pattern to Excel or CSV and Carlson Machine Control DRL for GNSS guided drilling;
Import an "as-drilled" pattern from CSV or DRL file and compare with the design to make sure all blastholes are drilled within a specified tolerance of the design blastholes; and
Create reports showing pattern layout, graphic PDF maps of the design with labels and transparent textures in 3D.
For more information, visit the Carlson P3D page, or call 800-989-5028 to find a Carlson representative near you.