Carlson Machine Control Expands in Scandinavia
L5 Navigation Systems AB to Focus on Drilling and Mining Applications
AVESTA, Sweden (June 25, 2013) — L5 Navigation Systems AB, based in Avesta and Luleå, Sweden, is now a Carlson Machine Control dealer for Europe with emphasis on Scandinavia. Recently founded, L5 will be distributing the complete range of Carlson Machine Control systems, focusing on DrillGrade™ for surface drill rigs and Carlson Machine Control mining applications.
 "We are excited about becoming a Carlson Machine Control dealer representing the full range of Carlson Machine Control products," says Martin Lindgren, L5 Navigation Systems co-founder. "We are also looking forward to moving into special markets in the machine control industry. With Carlson's customizable software, and state-of-the-art hardware, we feel that this is the best solution for L5 to serve its customers."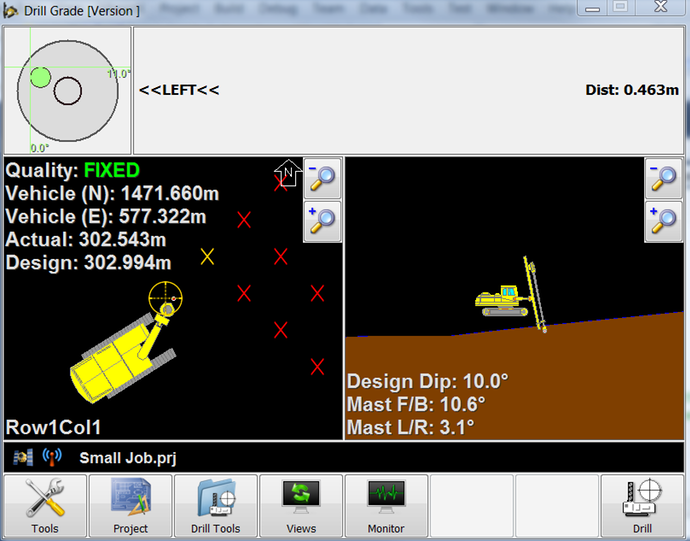 Lindgren and L5 Navigation's other founding partner, Patrik Tallgren, bring 21-plus years of experience in machine control, surveying, telematics and data prep/dtm expertise to their new venture. "We will be bringing full 3D machine control into the drilling and mining business," adds Tallgren. "I know from my previous experience that this has been highly anticipated, especially in Scandinavia where machine control is mainstream in the heavy and highway and excavator segment."
Carlson's range of machine guidance solutions for mining operations includes Carlson Grade™ for dozers, graders, scrapers and other surface grading machinery; ShovelGrade™ for excavators & shovels; DrillGrade™ for drilling machinery, and TruckPro™, which monitors position and load information across the truck fleet.
For on-site management and inspection, L5 will be offering the flexible Carlson Grade Supervisor™, which delivers an integrated 3D and GNSS solution for surveyors and supervisors. Carlson Fleet Manager Office™, which enables managers to communicate with multiple machines in real time and also to generate a wide range of data from machine performance to progress reporting, will also be offered.
"We are thrilled to be introducing our solutions through L5 Navigation AB," said Randy Noland, vice president of Carlson's Machine Control division. "Their expertise and knowledge, specifically in GNSS, data prep and machine control applications, will provide premiere onsite sales and support for our fast growing drilling and mining markets. L5 Navigation has the expertise we are looking for in distributing our solutions."
For more information about Carlson machine guidance solutions from L5 Navigation Systems, visit www.l5navigation.com or call either: +46 725 289 997 or +46 722 469 381.
For more information about Carlson Machine Control, which provides site management solutions for mining, solid waste landfills, dredging and other niche markets, visit www.carlsonmachinecontrol.com.