Carlson EMEA User Conference, 23-24 June
Please join us for Carlson EMEA's first multilingual User Conference to be held 23-24 June in Lázně Bělohrad, 70 miles north of Prague, in the Czech Republic.

The conference will be Carlson's first to offer training in many languages. These include: English, German, Russian, French, Spanish, and, on request, individual sessions in Czech, Portuguese, Italian, and Dutch.
The Conference includes:
two nights' accommodation in the conference hotel: Sunday to Tuesday
two days of training classes (selectable by attendees)
Carlson training and marketing materials
catering including breakfast, lunch, coffee breaks, and one entertainment barbecue dinner on hotel premises
on-demand bus shuttle service from and to Prague airport
one Carlson CADnet* office software valued at more than 750 USD
The two-day conference will offer comprehensive training on Carlson's newest software, including practical training with Carlson hardware equipment outside in real-work situations. Those attending will have the chance to learn even more about Carlson products through talking with programmers, industry professionals, and guest presenters and improve their productivity and efficiency. All this will be in a variety of languages to meet the needs of Carlson EMEA's clientele.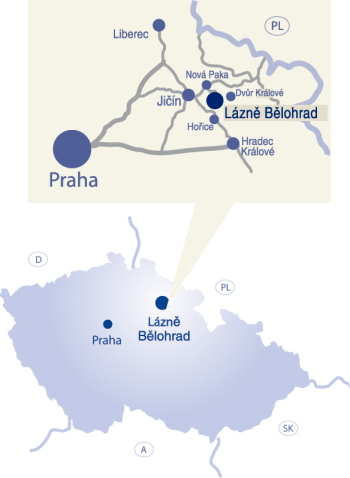 Cost of the all-inclusive conference (including meals and accommodations) is 
The host hotel is the beautiful Hotel Tree-of-Life in Lázně Bělohrad, which is 70 miles north of Prague. Lázně Bělohrad, a small spa town on the edge of Bohemian Paradise, is famous for its forests, lakes, and romantic fairytale castles. The EMEA User Conference is an affordable opportunity to both increase your skills and enjoy a beautiful setting. We hope to see you there! Learn more or SIGN UP.
*Carlson CADnet allows users to create CAD from non-CAD documents such as PDFs, raster images, and paper plans. CAD text can also be generated from raster images with CADnet's built-in Optical Character Recognition (OCR). CADnet also has the ability to import BIM models (doors, windows, walls, roofs, etc.) and bring them into CAD as CAD entities; plus, CADnet includes a routine to export surfaces into BIM.