Calculate Volumes and Subgrades
After you've completed digitizing the existing and design contours you then create a boundary around the design contours. The fastest way to create a boundary is utilizing the Shrink Wrap-Entities function. Draw > Shrink-Wrap Entities> Ok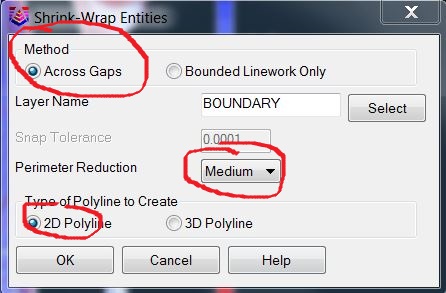 This command creates a closed polyline which encloses a given set of entities. The resulting polyline is created in the current layer. The program works on either point entities or polylines. For points, the program creates a closed polyline through the points around the perimeter of the area defined by the points. For polylines, the shrink-wrap polyline follows the outside border of the selected polylines. The polylines that are processed have to be connected to be shrink-wrapped. The snap tolerance is the maximum gap that will be joined to make the closed polyline. For open polylines, as in the bottom figure, the Gap method works better, as it jumps across the gaps and connects the end points.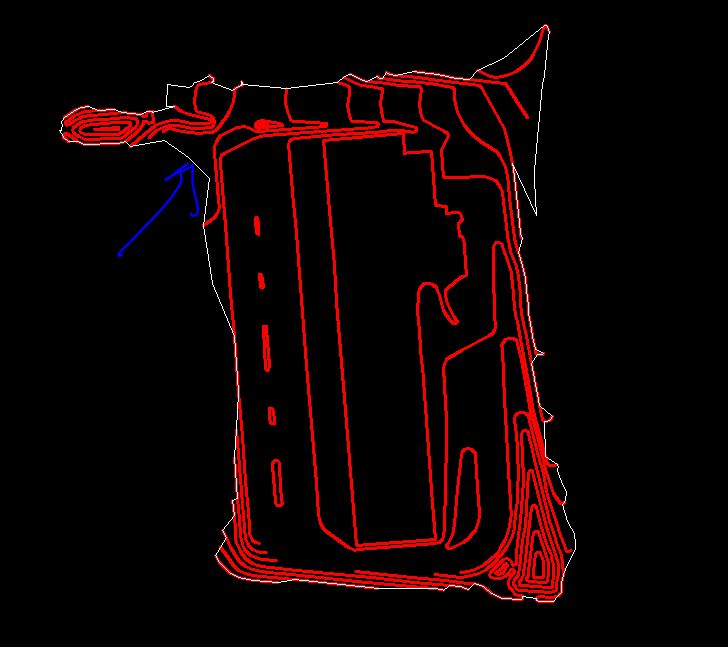 Set your boundary Takeoff > Boundary Polyline> Set Boundary Polyline then create your existing and design surfaces. Takeoff> Make Existing Ground Surface then Takeoff> Make Design Surface. You can now generate cut and fill volumes  Takeoff> Calculate Total Volumes.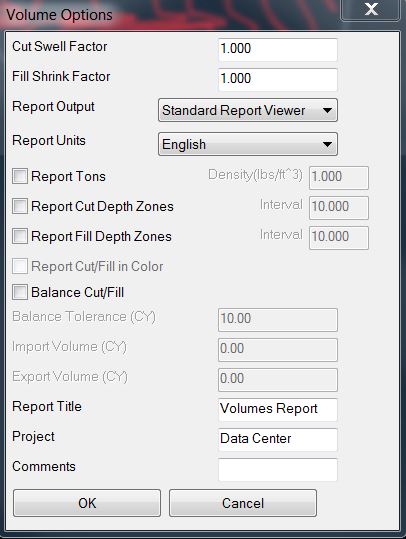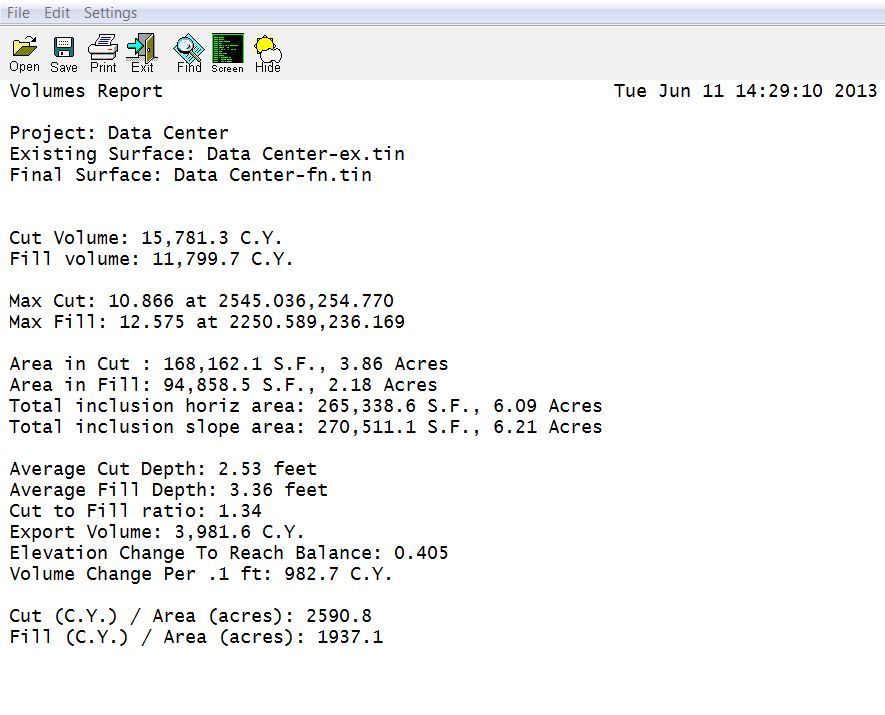 These volumes are to finish grade and for estimating a site project additional material breakouts are necessary. The next step is to digitize the areas that make up your subgrades such as: proposed buildings, parking lots, sidewalks, concrete pads, etc. Note that these should be closed polylines. Then add the layer names you created to the Design layer tab in The Define Layer Surfaces dialog box. To enter your subgrades you will need to pick the layer that represents your subgrade then select Edit.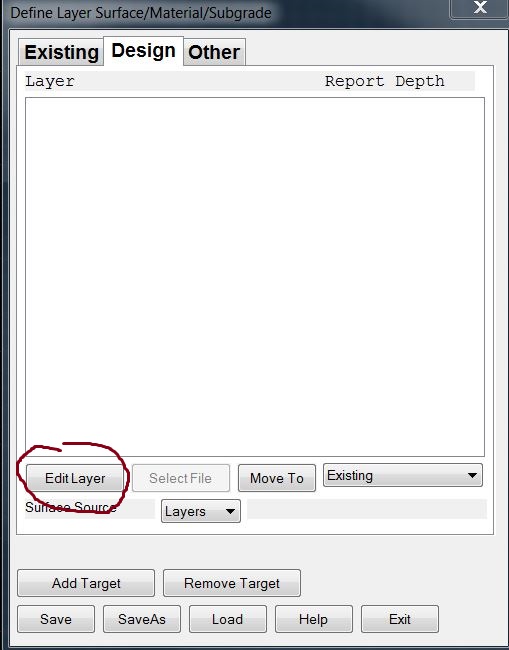 Then enter your subgrades and depths > OK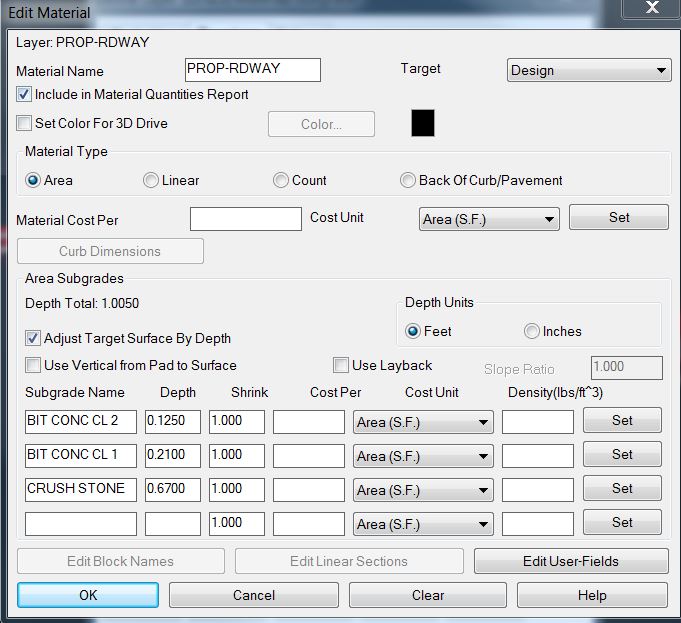 Select Save > Exit
Then remake your design surface Takeoff> Make Design Surface. Your subgrade materials will adjust the total cut and fill volumes.
Hatch Your Subgrade Areas its a good check to make sure you digitized the correct areas.  Takeoff> Subgrade Areas > Hatch Subgrade Areas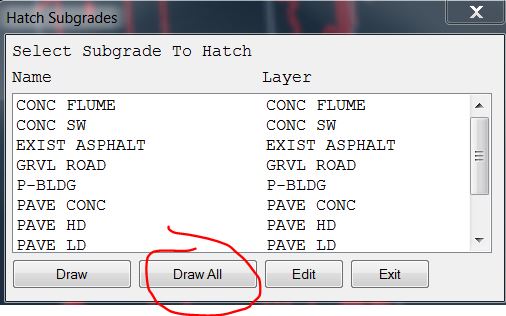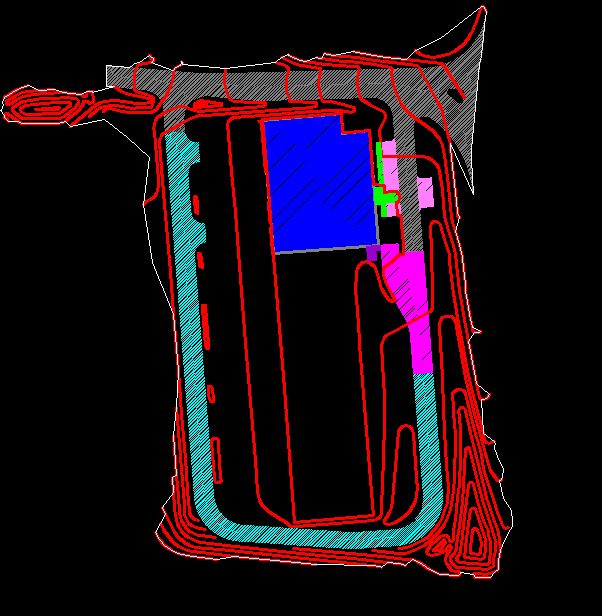 To view your subgrade material quantities Takeoff> Material Quantities> Standard Report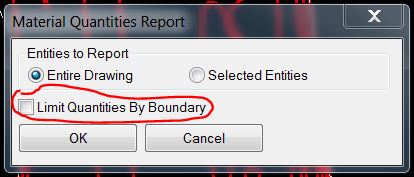 Make sure Limit Quantities By Boundary is unchecked, if this is checked the software won't calculate the subgrade areas outside the boundary.